2009.6.7-11.22
Giardini (Gardens) and Arsenale (national shipyards of the Venetian Republic era), Venice
by Ozaki Tetsuya (ART iT)
The theme for this Biennale is 'Making Worlds'. Artistic director Daniel Birnbaum has said this was inspired by Nelson Goodman's Ways of Worldmaking, but due in part perhaps to the untimely economic downturn, many of the works here are introspective in their engagement with the 'world'. The budget for the Biennale itself is down $1.4 million on last time, while many of the participating countries have also failed to raise sufficient funding; overall the impression is of a sober, somewhat subdued show.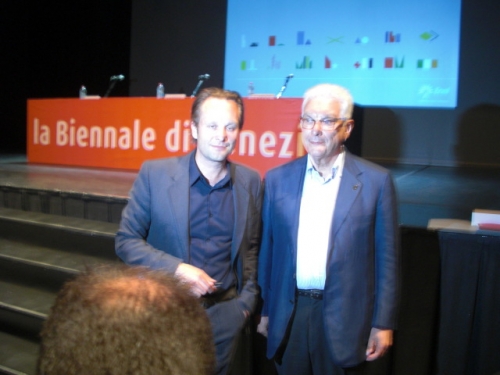 Artistic director Daniel Birnbaum and Biennale President Paolo Baratta at the press conference
at Teatro Piccolo on June 4
The Golden Lion for Best National Participation has gone to the American entry by veteran Bruce Nauman, with the Golden Lion for the Best Artist of the exhibition Fare Mondi // Making Worlds awarded to Tobias Rehberger of Germany, and Silver Lion for a Promising Young Artist in the Fare Mondi // Making Worlds exhibition to Swede Nathalie Djurberg. The greatest buzz among the art fraternity is likely that surrounding Steve McQueen's work on video Giardini, shot at – you guessed it – the Giardini (British pavilion).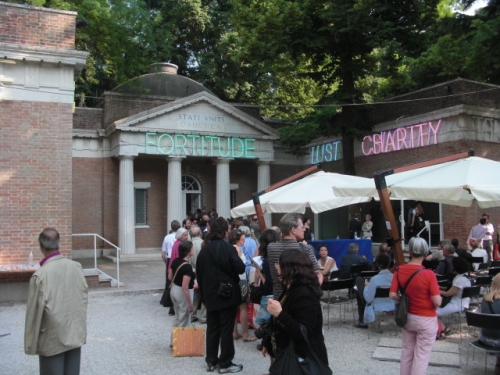 US pavilion
Of the Asia-Pacific contingent, Yanagi Miwa, who covered the Japanese pavilion with a tent and mounted an accomplished exhibition of photographs and video; Yang Haegue's scented installation (Korea), and Shaun Gladwell's video shot in the desert (Australia) were among the most favorably received. Ming Wong of Singapore meanwhile was one of those chosen for Special Mention by the Golden Lion jury. Only a handful of artists (originally) from the Asia-Pacific – among them Yoko Ono (recipient of a Golden Lion for Lifetime Achievement), Paul Chan and Gonkar Gyatso – took part in Birnbaum's Central Exhibition, however those chosen to participate did include Japan's Gutai, with international interest in the group remaining high.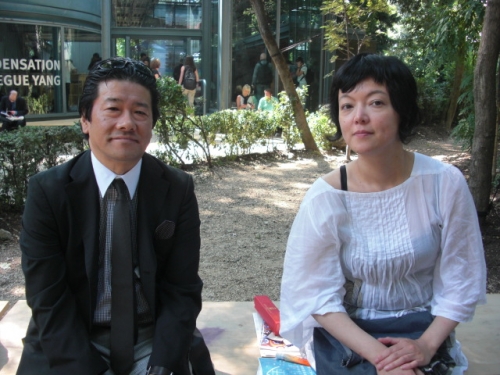 Minamishima Hiroshi, Commissioner for the Japanese pavilion, and Yanagi Miwa
Works and artists attracting special comment in the European pavilions included Fiona Tan's video and objects on the theme of memory at the Dutch pavilion; Krzysztof Wodiczko for Poland with his vivid portrayal of migrants in shadow play-like projections; Roman Ondak in the Czech and Slovak pavilion connecting the natural surroundings of the venue with its interior to pose questions about the relationship between art and reality, and Elmgreen & Dragset in the Danish and Nordic pavilions, decorating the venue to resemble a scene from the home of an imaginary collector. The 'collector' in question is the body floating in the pool outside the venue: needless to say, another work.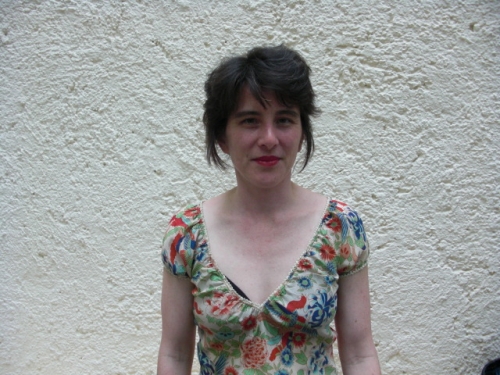 Fiona Tan
Of collateral events, especially noteworthy were the Taiwanese (participating independently), in a show which assembled video and photographic works on modernization and memory by the likes of Chen Chieh-Jen and Yu Cheng-Ta; and Jan Fabre with another massive installation on the theme of sex and death. Francois Pinault's new art museum the Punta della Dogana, the opening of which was timed to coincide with the Biennale, is another must-see, with a collection of astounding splendor. (Oz)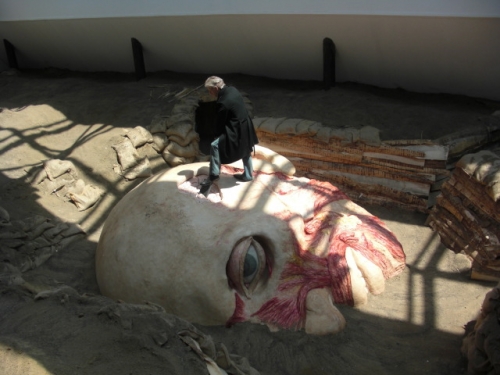 Jan Fabre The Brain
Feature: Giappone @ Venezia
https://www.art-it.asia/en/u/admin_feature_e/pTI3qkGjBMERim28lbao