The 6th Asia Pacific Triennial of Contemporary Art
2009.12.5 – 2010.4.5
Queensland Art Gallery, Gallery of Modern Art (Brisbane)
http://qag.qld.gov.au/exhibitions/current/apt6
by Ozaki Tetsuya (ART iT)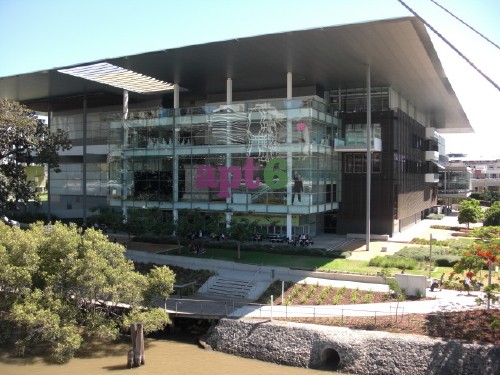 Gallery of Modern Art
First staged in 1993 and being held for the sixth time, this festival, which specializes in art from the Asia-Pacific region, is showing signs of having reached maturity.
Unlike most international exhibitions, the Asia Pacific Triennial (APT) does not officially promote a particular theme. However, a theme can clearly be discerned from the video work by Tracey Moffatt and Gary Hilberg, for example. The title of the work is Other. This arguably has been the theme of APT since its inception.
This is not due solely to the fact that the host country, Australia, is an immigrant country. An understanding of different cultures and coexistence with others is an issue of global importance that goes beyond international borders and beyond the Asia-Pacific region. Moffat and Hilberg employ their trademark technique of montaging excerpts from movies of all ages and countries, but this time there is an emphasis on scenes of cross-cultural discord and acceptance and reconciliation, including the kiss scene with David Bowie and Sakamoto Ryuichi from Merry Christmas Mr. Lawrence. Whether the audience views this as 'a reflection of reality' or interprets it as 'idealized fiction' probably comes down to whether they are optimists or pessimists. Is water filled halfway to the top of a glass 'still half remaining' or 'only half left'?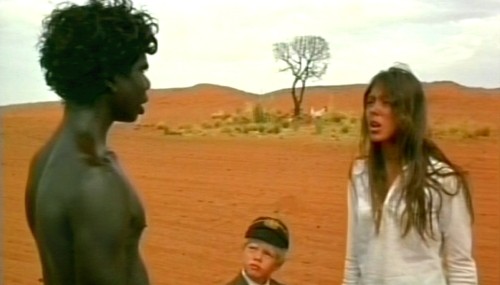 Tracey Moffatt and Gary Hillberg Other 2009 Video still Courtesy the artists
The same doubts could be raised about the number of participating countries. A total of 25 countries (represented by over 100 artists) are involved. These include not only Tibet and North Korea, but also Turkey and Iran, with work by collective sculptors from Vanuatu also included. It could be said that by gathering together in one place so many 'others', the organisers have given expression to the diversity of the region. At the same time, due to the sheer impossibility of bundling these artists together, the danger is that the 'otherness' of these 'others' is accentuated, resulting in an exhibition that appears disjointed and lacking in consistency.
However, such fears are probably groundless. This writer, at least, takes an optimistic view of the direction of APT. If pressed, I would have to admit to feeling slightly uncomfortable at the fact that the 'artworks' of the 'sculptors' from Vanuatu mentioned above as well as the 'regional music' of Pacific Reggae seemed not to fit entirely within the framework of contemporary art. It is not unimaginable that at a contemporary art exhibition like this held in Oceania, the decision to include such displays/performances was made out of affirmative action-like concerns. That said, ultimately I take an optimistic view of this, too – because it encourages people to question what 'art' in regions outside of Europe and North America really is. Says APT6 lead curator Suhanya Raffel, "We respect local art forms made according to local histories. We don't impose a particular definition of what is contemporary."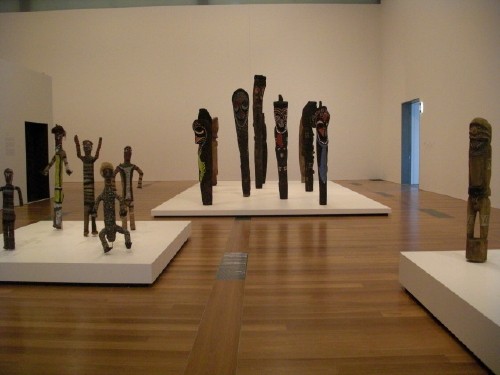 Vanuatu sculptures
The richness of the program for children, Kids' APT, in which 17 artists participated, was also amazing. Entrance is free of charge, and the 260-page exhibition catalogue, which includes a CD, was well put together. One could describe it as a festival of the type that enlightens and promotes that has firmly established itself locally, an impression backed up by Raffel's comment, "we are curating for our local audiences". At the same time, this has inevitably led to criticism that there is little in way of anything 'cutting edge', although the impression one gains from the exhibition overall is that it is strong enough to brush aside such criticism.

Installation view of Kids' APT
This is probably because experience and knowhow have been built up and passed down for a period of close to 20 years. Of course, a lot of this strength is also due to the almost extravagant approach in which the research period before the festival extends in some cases for as long as three years (in other words, even before the next festival has started, preparations are under way for the festival after that). According to Queensland Art Gallery guest curator Iida Shihoko, who has also worked on APT, "The results of the research are fully documented in the form of reports. The impression I got was that everything was carefully scrutinized from a curatorial perspective." Commissioned works and purchase of artworks following the festival are not unusual. The skills in setting up displays are also of an extremely high level. The strong regional economy is certainly a contributing factor, but having said this other cities could certainly follow the example of the way this festival is put together.
From a personal perspective, the most moving thing at this year's APT was the installation by Shooshie Sulaiman that was displayed discreetly on the very margins of the venue. It consisted of dozens of collages of found family photos over which Sulaiman had stuck items such as leaves and dead insects and added drawings using watercolors. Probably because the photographs were from Malaysia's recent past, for most of the audience, for whom communal society is something unfamiliar, the subjects undoubtedly represent 'the other'.
Even so, the viewer is able to experience a certain degree of nostalgia and empathy. Perhaps this is because regardless of the 'otherness' of the other, it is never 'entirely' the other. 'The other' also exists inside of us. It could even be that this 'other' fills more than half the cup.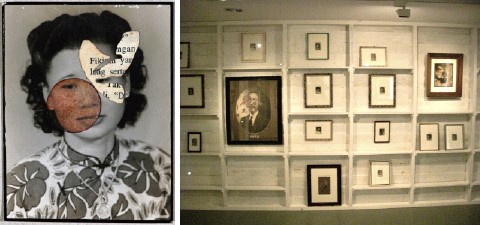 Shooshie Sulaiman Masculine moth's eye 2009 Paper, oil paint, photograph 6.9 x 8.9cm
Right: Installation view
Courtesy the artist
Iida Shihoko has written 14 detailed reports on APT on her ART iT blog at https://www.art-it.asia/u/ab_iidas/. Be sure to read them.