第8回 光州ビエンナーレ 2010
2010年9月3日-11月7日
第8回 光州ビエンナーレ 2010
http://gb.or.kr/?mid=main_eng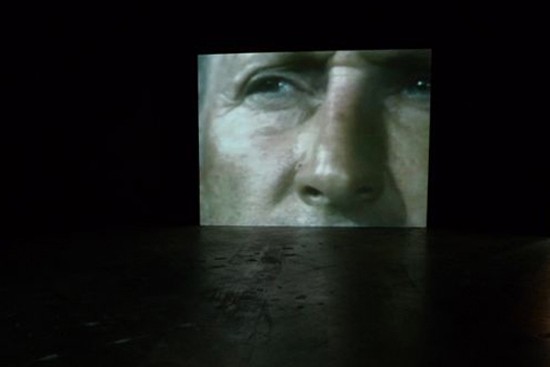 Bruce Nauman, Poke in the Eye/Nose/Ear 3/8/94 Edit, 1994, Video projector, videodisc player, videodisc(color, silent), 52min.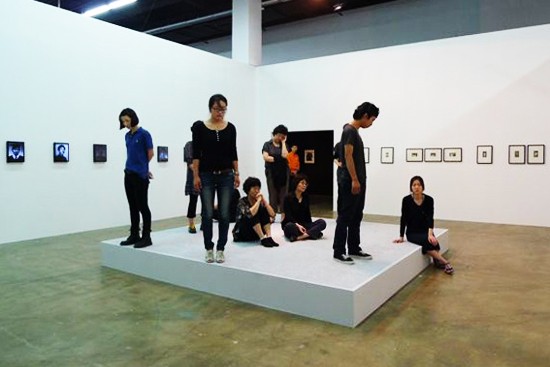 Sanja Ivekovic, On the Barricades, 2010, Performance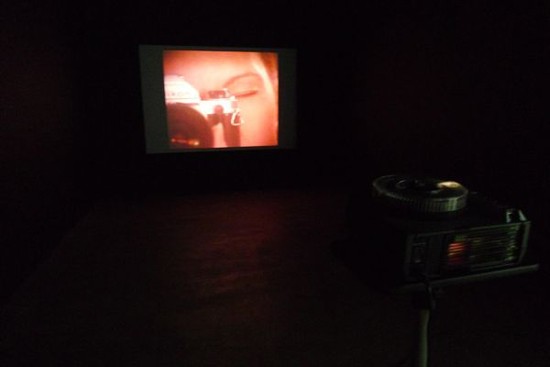 Anne Collier, Woman with a Camera (35mm), 2010, Slide projection, 19 slides, 15 second per slide, slide projector, projector stand, dimension variable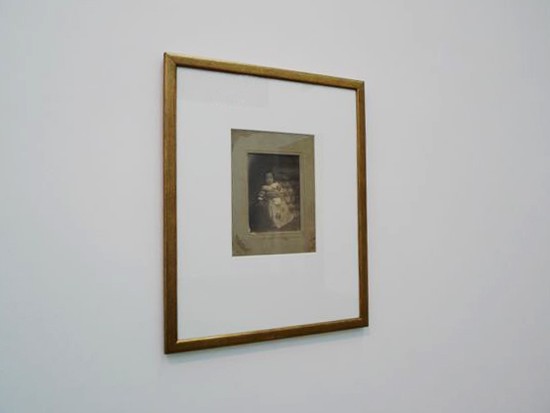 Namhan Photo Studio, Photo of Princess Park Chanjoo in her infancy, ca. 1915, Photograph, 16 x 12 cm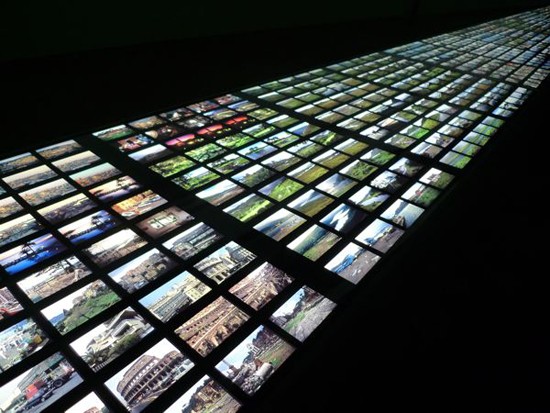 Peter Fischli / David Weiss, Visible World, 1986-2001, Light table with 3000 photographs, 83 x 2805 x 69 cm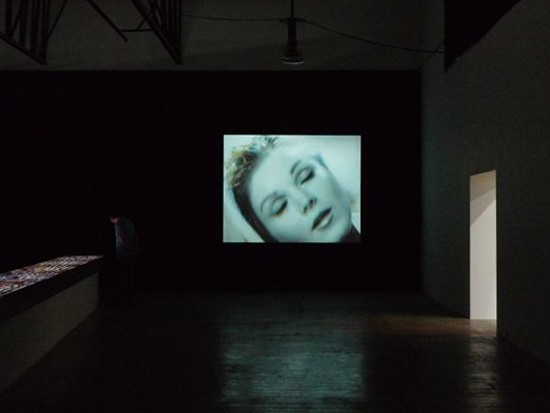 Peter Roehr, Film-Montagen I – III, 1965, 21 short black and white films transferred to DVD, 22:53 min.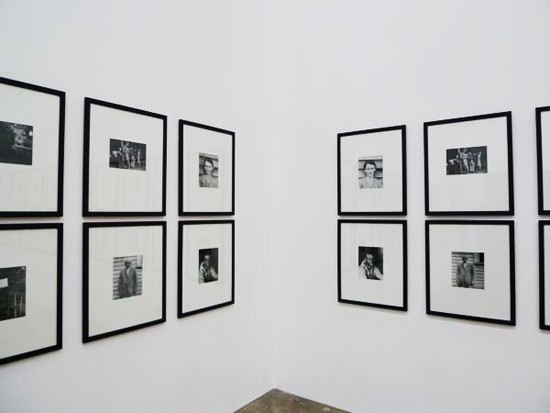 Left: Walker Evans, photographs from 1935-36, gelatin silver print, printed 2010, 20 x 25 cm each.
Right: Sherrie Levine, After Walker Evans 1-22, 1981, gelatin silver print, 20 x 25 cm each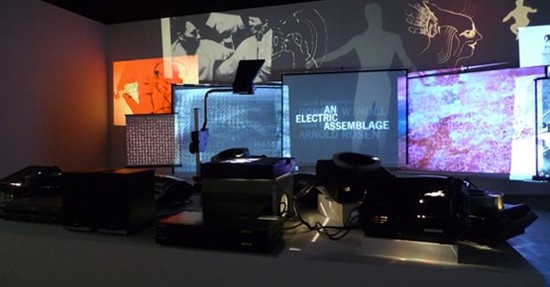 Stan VanDerBeek, Panels for the Walls of the World, 1967/2010, 16mm film transfers, video projection, slide projection, dimensions variable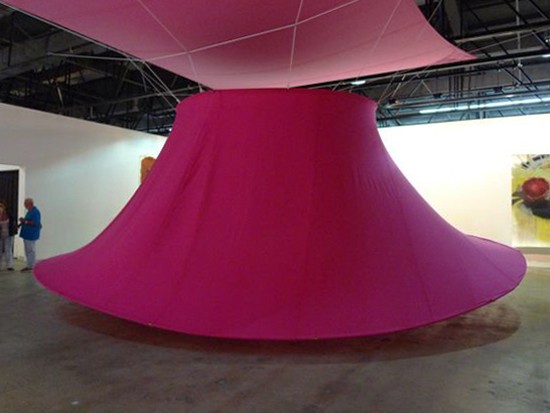 Rupprecht Geiger in collaboration with Florian Geiger, Rote Trombe, 1985, Dyed nylon, 400 x 700 cm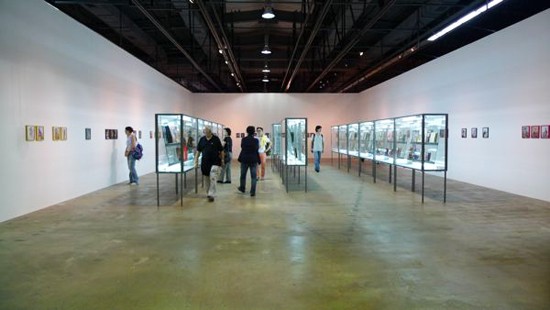 Installation view of Shinro Otake, 64 Scrapbooks. #1-64, 1977-2005, Mixed media, dimensions variable. Hanyong Kim, Untitled, n.d., C-print, dimensions variable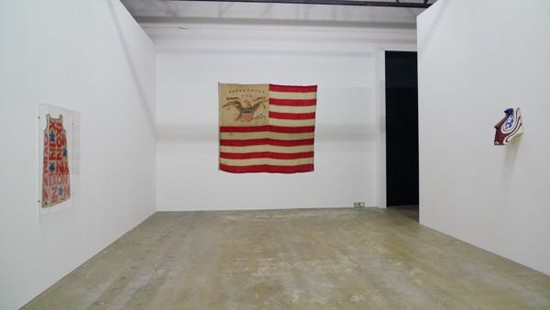 Danh Vo, installation view, 2008, Wooden temporary cross, 100 x 60 cm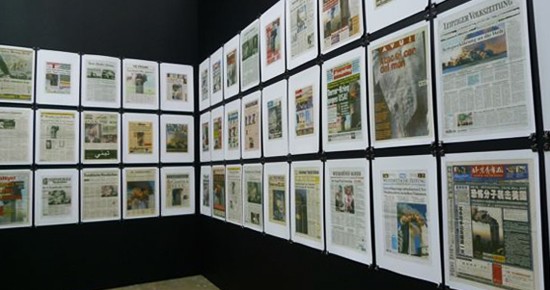 Hans-Peter Feldmann, 9/12 Frontpage, 2001, 151 newspapers, 60 x 40 cm each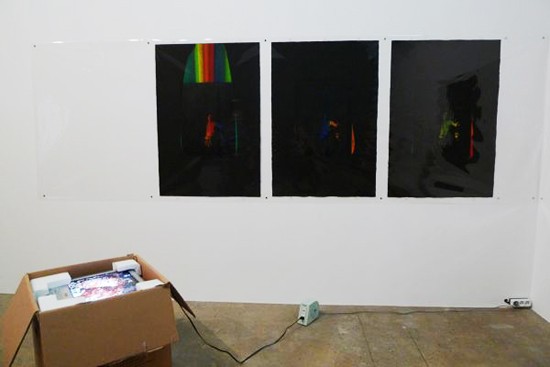 Seth Price, installation view
第8回 光州ビエンナーレ 2010 part 2
第8回 光州ビエンナーレ 2010 part 3
第8回 光州ビエンナーレ 2010 part 4
展覧会レビュー
光州ビエンナーレ 2010