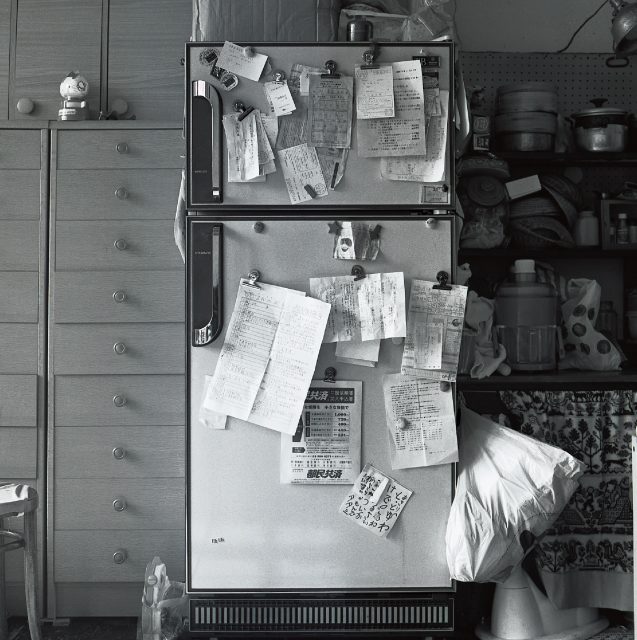 In 1939, A Happy Home is published. The book explained a variety of things that women could do to maintain a cheerful domestic environment. An anecdote at the beginning relates how a concubine convinced the legendary shogun Tokugawa Ieyasu that the taste of food depends entirely on salt – intimating that women should perform the role of "flavor enhancer" in the home.
But for Ieyasu, who was quoted, it might be an unintelligible story. This is because the concepts of "household" and "family" first emerged in the Meiji Period (1868-1912) to replace the traditional Japanese notion of ie (lit., "house")
What sort of meaning do these things have for those of us living in the present era?
In this exhibition, we focus on 11 artists, born between the turn of the 20th century and the 1980s, in order to shed light on the shadow cast by the household and family in their work. In doing so, we hope to update the notion of the "happy home" and explore practical methods of realizing this goal in the future.
Artists
IDEMITSU Mako, UEMOTO Ichiko, USHIODA Tokuko, EGAMI Shigeo, KATSURA Yuki,
KAWAMURA Masumi, KONISHI Toshiyuki, SASA Shun, HIROI Nobuko,
MORI Masahiro(Hakusan Porcelain), WADA Chiaki and Aigo
>>> website
——————————
Date: December 21,2019-March 1, 2020
Hours: 10:00-17:00 (Last admiss 16:30)
Closed: Mondays (except Jan. 13 and Feb. 24) Jan. 14, Feb. 25, and from Dec.27 to Jan.1
Admission: Adults 1,200 (1,000) yen, University students 900 (700) yen, High school students and seniors [65 and over] 600 (500) yen
*Junior high school students and younger: Free admission
*Figures in parentheses: Advance purchase and groups of 30 or more
——————————