The monster is person that it is very imminent for us.
There was our living with annual function to begin in New Year holidays and monsters which changed a figure variously up to a festival, the world of the play of children from old days.
And the monsters still appear in every place now and lead our heart to the unknown world.
I introduce "the monster" which the book exhibition is created by a human being and is believed and has been afraid of through various molding expression.
Please still enjoy the communion with the existence "monster" which continues attracting a human being without changing in old days to the full.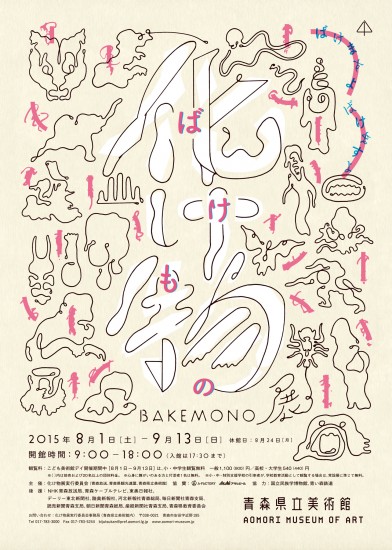 A session: From Saturday, August 1, 2015 to Sunday, September 13 closed day: Monday, August 24
An opening time: From 9:00 to 18:00 (as for the entering a building until 17:30)
www.aomori-museum.jp/ja/exhibition/72
[view charges]
[from August 1 to September 13] is small, junior high student view for free during general 1,100 (800) Japanese yen / Senior High School, university student 540 (440) Japanese yen child Museum D period
※(in) advance sale and more than 20 groups rate
※Person and one person with impaired mind and body of attendance are free
※The permanent exhibition view charges are not included
Set ticket with the permanent exhibition
General 1,500 (1,210) Japanese yen / Senior High School, university student 800 (680) Japanese yen
※(groups rate more than 20 in)
※Permanent exhibition view charges of the person of advance ticket bringing are public 410 yen / Senior High School, university student 240 yen
[advance ticket]
■Release period
From Saturday, June 20, 2015 to Friday, July 31
■Release place
Lawson ticket [L cord 23514] ポ みっと! Ticket Aomori-shi:
Sun road Aomori, Narita head office しんまち shop, SAKURANO DEPARTMENTSTORE CO.,LTD. Aomori store, citizen of the prefecture consumers' cooperative 11 store, prefectural office consumers' cooperative (prefectural office building basement the first floor), Aomori-shi staff consumers' cooperative, はまなす Hall (Aomori-shi worker mutual aid society), sightseeing in Aomori product building "ass PAM" the first floor information, Aomori Museum of Art museum shop, Aomori Museum of Art basement the second floor synthesis guidance Hirosaki-shi: SAKURANO DEPARTMENTSTORE CO.,LTD. Hirosaki store, Kii country shop bookstore Hirosaki store, Hirosaki University consumers' cooperative Goshogawara-shi: Town Shichinohe-machi of ELM: Uichi Takayama memory Museum Hachinohe-shi: Eight SAKURANO DEPARTMENTSTORE CO.,LTD. shop, relations Miharuya shop, Hachinohe portal museum はっち
[the highlight of the exhibition]
■I photograph the portrait of beast people to appear in various public holidays and festival days held for a long time in European each place and introduce the figure of "the monster" seen in all parts of the world by works of Kikuji Kawada who photographed a topic and a work <> of Charles フレジェ where it was, the original mask of all the countries of the world by the national Museum of Mankind collection and a popular name "monster park" made for the Renaissance period in the latter period by central part Italy.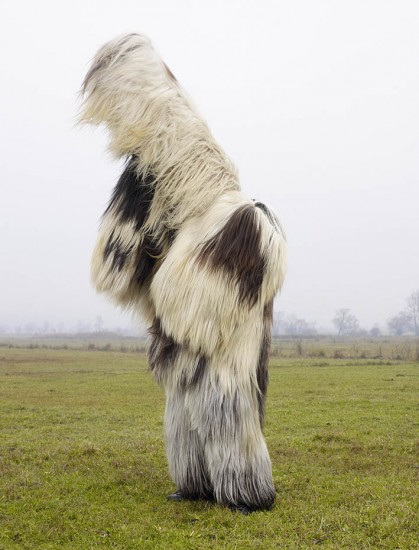 Charles フレジェ < >> 2010-2011 years courtesy MEM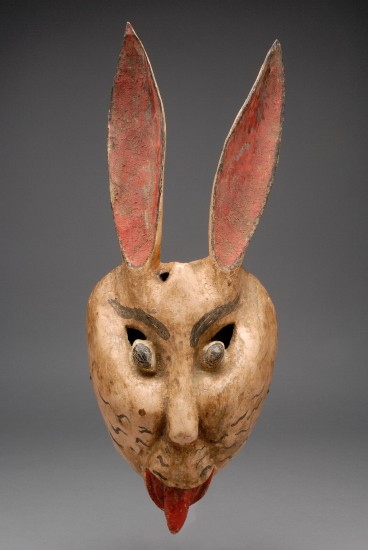 <> national Museum of Mankind storehouse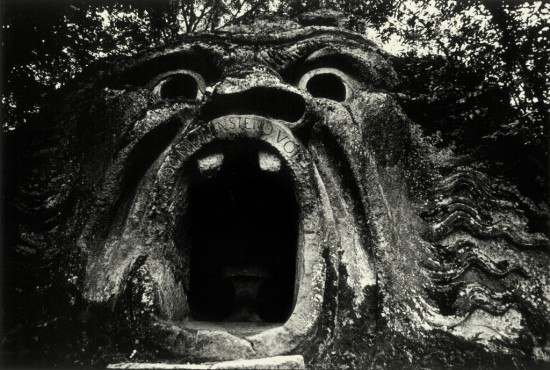 Kikuji Kawada < >> 1969 (2011) age writer storehouse
■A toy picture (single-sheet block print print for the child) which lined up at the storefront of the picture Japanese-style bound book shop from the late Tokugawa period to the Meiji first half of the year, and attracted many children. I was loved for a long time there in Japan, and the many monsters which had been afraid of were drawn. Kyosai Kawanabe, Yoshifuji Utagawa, Yoshitoshi Tsukioka introduce the figure of many "monsters" drawn to the ukiyoe print by the work of popular illustrators. In addition, I introduce the humorous "monster" drawn in a picture book.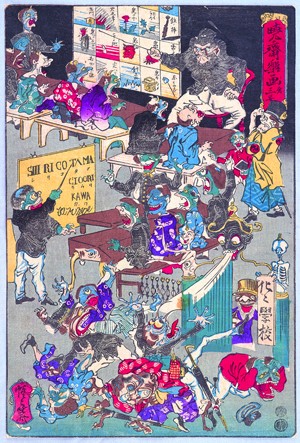 Kyosai Kawanabe <<暁斎楽画第三号化々学校>> 1874 Kawanabe Kyosai Memorial Museum storehouse
※Display period 8/1 – 8/16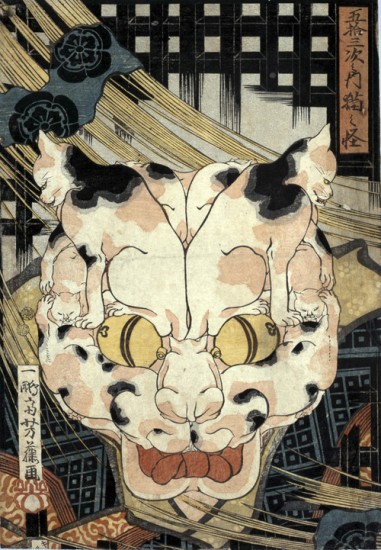 Yoshifuji Utagawa <<五拾三次之内猫之怪>>
1848-1849 years land tax officer education meeting for the study storehouse
※Display period 8/1 – 8/23
■On earth, for us who live in the present age, what kind of existence is "a monster?" Tomoko Arakawa, Mitsuhiro Okamoto, Toshiko Dobashi, Sawa Tanizawa child, a writer of the Satoru Shimamoto many equal present age think; "modern "monster" appear inside and outside the exhibition room.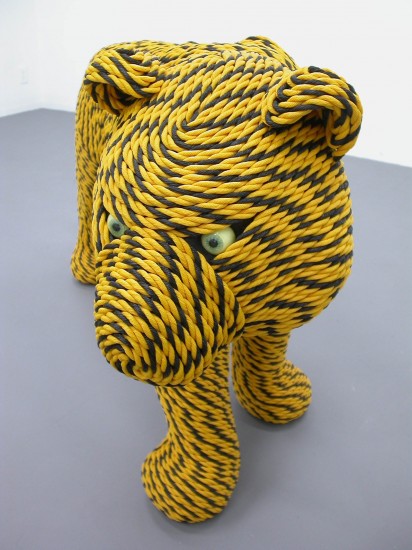 Mitsuhiro Okamoto <>
2009 writer storehouse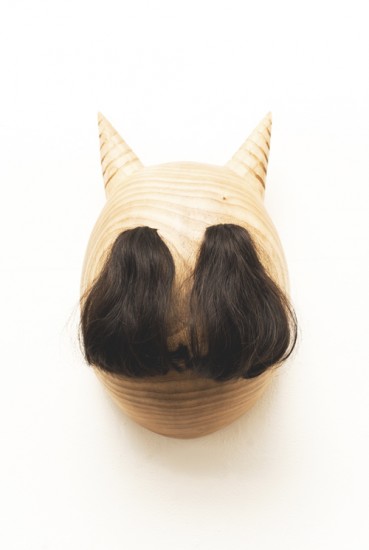 Tomoko Arakawa <>
2014 writer storehouse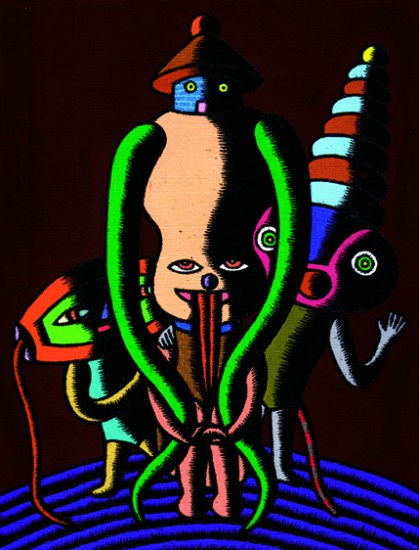 Toshiko Dobashi <<きねんさつえい>>
2015 writer storehouse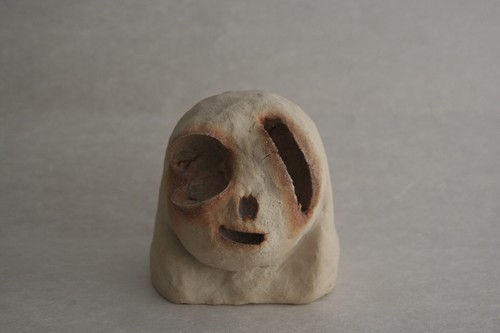 Sawa Tanizawa child <>
2014 writer storehouse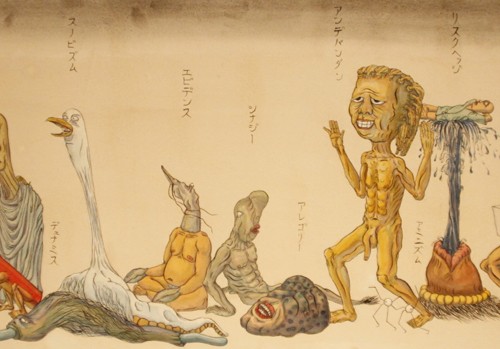 There is much Satoru Shimamoto <>; is a writer storehouse (partially) for 2,011 years
■Allied plan
○Workshop "おばけになろうおばけをつくろう"
We make the mask of ghost, and let's become a ghost! It is a work workshop to be able to enjoy from a child to an adult.
A lecturer: The Genichiro Tobinai (creator) date and time: A Sunday, August 9 from 13:00 to 15:00 meeting place: Aomori Museum of Art workshop A object: It is capacity in anyone (less than primary schoolchild are accompanied by a protector): 20 people, free of charge
An application method: Telephone (017-783-3000), application first-come-first-served basis
○Child gallery tour
Let's appreciate a monster exhibition with the art museum staff happily.
The date and time: On Sunday, August 16, it is targeted for from 14:00 to 14:30 on Sunday for 23 days: More than a primary schoolchild
Capacity: 15 people, free of charge, receptionist on that day
※It becomes the participation only for children, but the visit of the protector is possible (about the companion who is higher than a high school student, an effective book exhibition admission ticket is necessary on the day).
○Talk about the kids' room; meeting 2015 monster exhibition Ver.
A program to perform story-telling and the art experience of the picture book of various themes to be able to enjoy art without left side of the stage poorness closer. It is programed monster exhibition connection this time.
The date and time: A Saturday, August 22 from 10:30 to 11:30 object: From around 3 years old
*Come to the kids' room in participation for free, the clothes which may become dirty on the application-free day directly.
※Please confirm it about the latest information, the details of the event in homepage www.aomori-museum.jp Facebook https://www.facebook.com/aomori.museum Twitter https://twitter.com/aomorikenbi.
Monster exhibition executive committee (Aomori Museum of Art)
〒 038-0021 Yasuta, Aomori-shi, Aomori character Konno 185
Tel: 017-783-3000
Fax: 017-783-5244
Sponsorship: The monster exhibition executive committee (Aomori Broadcasting, federation of sightseeing in Aomori, Aomori Museum of Art) support: A-FACTORY, Asahi Breweries cooperation: National Museum of Mankind, Aoimori Railway support: NHK Aomori broadcasting station, Aomori cable TV, Too Nipposha, Daily Tohoku Shimbunsha, Mutsu Shimpo-sha Corporation, Kahoku Shinpo Press Aomori total station, Mainichi Shimbun Aomori bureau, Yomiuri Shimbun Aomori bureau, Asahi Shimbun Aomori total station, Sankei newspaper publisher Aomori bureau, the Aomori Board of Education