As for the session of , there became left a little more held now in "the starting point in building – world peace memory temple of Confucius of Togo Murano". I send the state of the inside visit tour of the world peace memory temple of Confucius which I held the other day by a photo report as an exhibition-related event this time.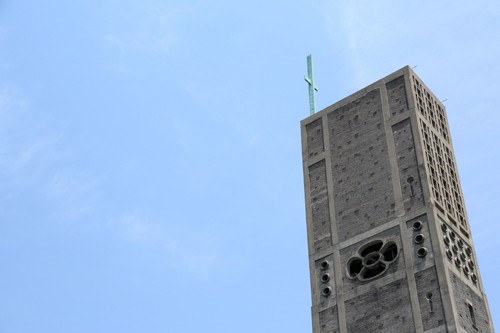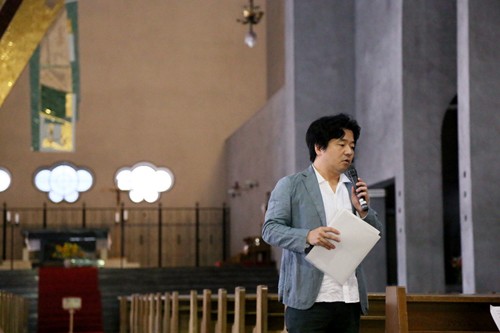 While I had Mr. Kazuto Kasahara of the Kyoto Institute of Technology assistant instructor in a navigator, and twists and turns and Murano until construction asked a temple of Confucius about the story about an element and the characteristic of various architecture which they adopted, I went round the buildings.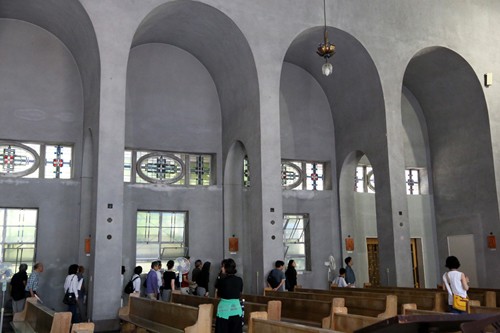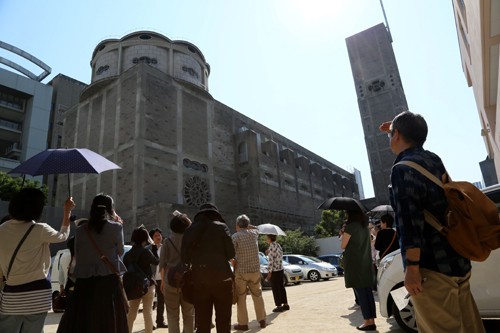 The wall surface is filled up with a handcrafted cement block using soil of Hiroshima on the site. It is attention in the seam of the unique finish.
To the belfry which cannot usually also enter.
The consideration to a master of Murano seems to be inlaid the stairs to the belfry entrance with everywhere. I actually sensed it bodily while going up the stairs.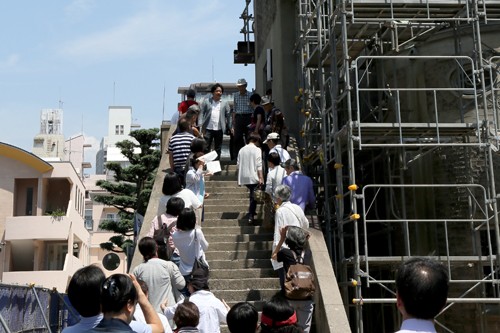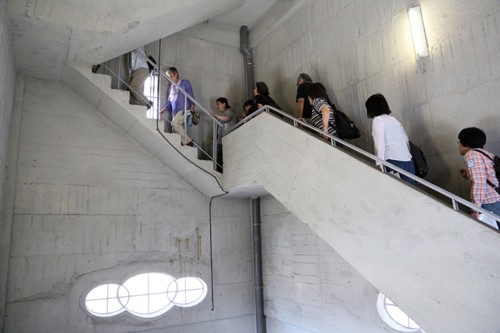 Stairs in the belfry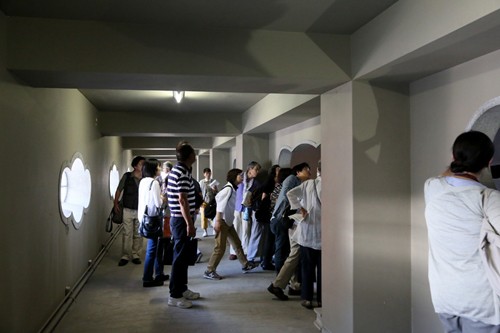 Corridor of the mezzanine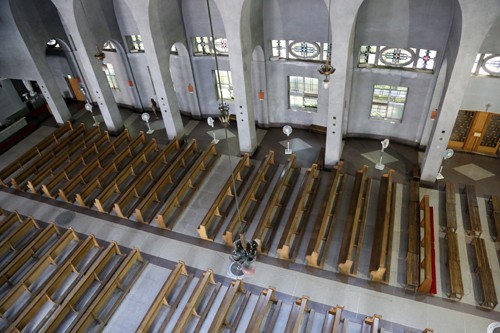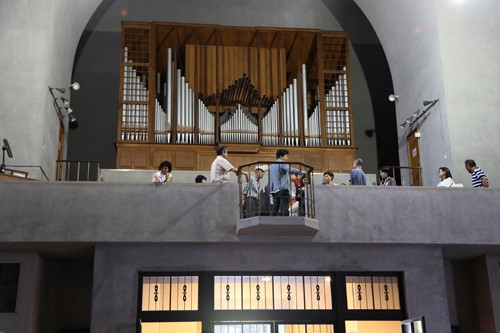 Pipe organ on the front entrance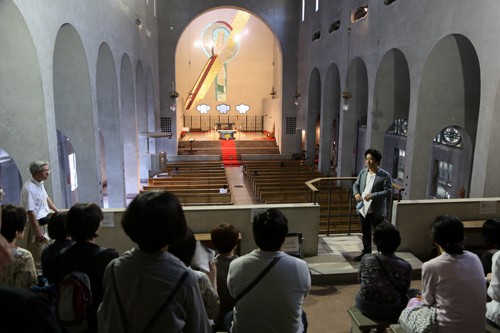 There is it during the period when an important cultural property cannot do 入堂 including weekdays after designation for the first preservation, repair work average, but please visit it with an exhibition by all means in total now.
— – – – – – – – – – – – – – – – – – – – – – – – – – – – – – – – – – – – – – – – – – –
Building – world peace memory temple of Confucius of Togo Murano in the starting point
From Tuesday, May 16, 2017 to Sunday, July 9
The ▶ special site is
— – – – – – – – – – – – – – – – – – – – – – – – – – – – – – – – – – – – – – – – – – –