ANTICIPATING THE UPCOMING EXHIBITIONS AND EVENTS OF 2015
The Editors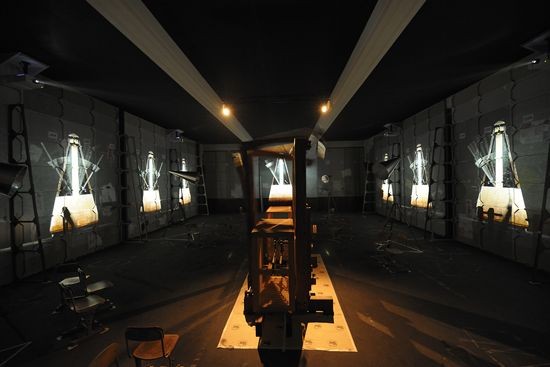 Parasophia: Kyoto International Festival of Contemporary Culture 2015 Prelude [Exhibition] William Kentridge: The Refusal of Time, former Rissei Elementary School, Kyoto, 2014. Photo by Kunihiro Shikata, courtesy of Parasophia Office.
Parasophia: Kyoto International Festival of Contemporary Culture 2015
March 7 – May 10
Kyoto Municipal Museum of Art;
The Museum of Kyoto Annex and other venues
Festival Website
Kyoto is home to leading art schools including Kyoto City University of Arts and Kyoto University of Art and Design, and boasts a vibrant contemporary art scene that has produced several generations of talent ranging from Yasumasa Morimura and Miwa Yanagi to Yuki Kimura, as well as the members of Dumb Type, the multimedia performance group founded in the 1980s. The city has also long been a hotbed of Leftist activism in Japan, focused on Kyoto University, whose graduates include the postwar avant-garde filmmaker Nagisa Oshima. As much as Kyoto's residents may be aware of these vital elements of the local culture, in the broader Japanese and international imaginary they pale in comparison to the city's past as the former imperial capital of Japan, and a center for traditional crafts and aesthetic practices – perhaps deservedly so. But one of the aims of the new Parasophia: Kyoto International Festival of Contemporary Culture 2015 is to adjust that imbalance, without losing sight of what makes Kyoto, Kyoto.
Initially proposed to the municipal and prefectural governments by a private citizen who was impressed by a visit to the Venice Architecture Biennale and the influx of new and foreign ideas the Biennale project brings to another "living museum," Parasophia is conceived more as a platform for stimulating knowledge than as an art tourism spectacle. In other words, the festival and its related programming have the intellectual life of the city itself as a top priority. The inaugural edition is being overseen by Shinji Kohmoto, a long-time curator at Kyoto's National Museum of Modern Art (MoMAK). Over the past year or so, he has got Parasophia off to a rolling start through performances, lectures and workshops by artists and thinkers including Chris Dercon, Dominique Gonzalez-Foerster, Louise Lawler and Pippilotti Rist. From February to March of this year, the festival also presented a "Prelude" exhibition of South African artist William Kentridge's immersive multimedia installation The Refusal of Time (2013), sited in a former elementary school.
The festival proper will be based primarily at two venues, the Kyoto Municipal Museum of Art, situated across from MoMAK, and the Annex of the Museum of Kyoto. However, there will also be artworks placed in the city itself, including a new site-specific sound installation by Susan Philipsz at the confluence of the Takano and two Kamo rivers, and a massive pagoda-like structure made out of bamboo by the New York-based Chinese artist Cai Guo-Qiang, who lived in Japan from 1986 to 1995 and has directed a series of workshops with local children. Other artists include Aki Sasamoto, presenting a new "happy-hour"-inspired installation and performance piece on the theme of romance at an off-site venue, and Koki Tanaka, who is planning a participatory project that explores the history of the Kyoto Municipal Museum of Art building, which dates to 1933 and was appropriated as a US Army barracks during the Allied occupation of Japan, then later served as a touring venue for the landmark 1970 Tokyo Biennale: "Between Man and Matter." Similarly, the Austrian artist Florian Pumhösl, who has previously made works referencing the history of modern and avant-garde art and design in 1920s and '30s Japan, is creating a new body of work that draws from research into the holdings of Japanese institutions.
See also: Forecast 2015: Florian Pumhösl |
Things Worth Remembering 2013: Yasumasa Morimura & Shinji Kohmoto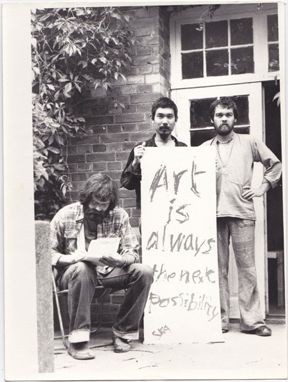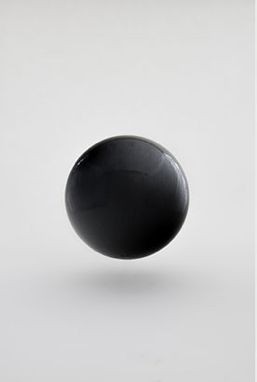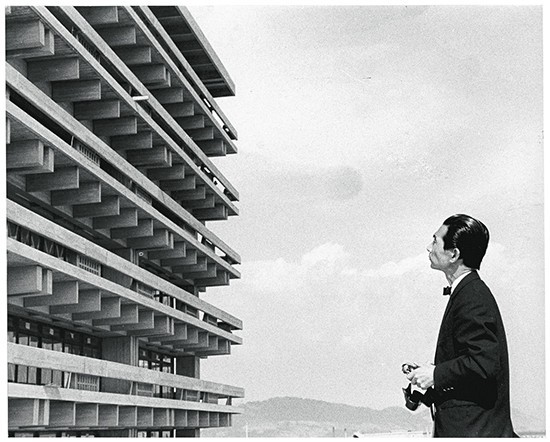 Clockwise from top left: Yoshio Nakajima; Lyota Yagi – Sound Sphere (2011), photo Nobutada Omote; Kenzo Tange, with camera in hand, facing the Kagawa Prefectural Office, 1958, photographer unknown.
Lyota Yagi: "Science/Fiction"
December 21, 2014 – January 17
Kanagawa Prefectural Gallery, Yokohama
Organized in commemoration of the Kanagawa Prefectural Gallery's 40th anniversary, this is the largest exhibition to date for the Kyoto-based sound and media artist Lyota Yagi, and an opportunity for visitors to get a broader sense of the practice of one of Japan's rising young talents. In recent years, exhibition curator Hitoshi Nakano has overseen a strong program at the gallery, which has also hosted timely exhibitions of media artists such as Taro Izumi and Hiraki Sawa. Nakano is also in charge of the Japan Pavilion at the upcoming 56th Venice Biennale, which will showcase Berlin-based installation artist Chiharu Shiota.
Yoshio Nakajima: "Art is Always the Next Possibility"
January 17-25
Atsukobarouh, Tokyo
One of the endlessly amazing things about Japanese art history is the way it never fails to reveal the latent channels of interaction across international art contexts. Born in 1940 and getting his start in the "anti-art" and happenings movements of the late 1950s and early '60s, Yoshio Nakajima is a prime example of this. In 1966 he moved to Sweden, where he established contact with artists like COBRA's Asger Jorn and Panamarenko, and founded Fluxus Scandinavia. Traveling from Sendai, where it was mounted in June of last year, this exhibition reviews Nakajima's career from the 1950s to the 1970s, and introduces his recent practice. A symposium featuring the curator and art historian Kuroda Raiji is planned for the opening day.
"Tange by Tange 1949-1959: Kenzo Tange As Seen Through the Eyes of Kenzo Tange"
January 23 – March 28
Toto Gallery Ma, Tokyo
Commemorating the 10th anniversary of his death, this exhibition uniquely explores the development of the architect Kenzo Tange through the contact sheets of the photographs he took over the 10-year period 1949-59, right as he was transforming into the preeminent architect of Japan's postwar era. Some marked with hand-drawn trimming lines, and others documenting projects such as the Hiroshima Peace Memorial Museum (1953) or buildings by other architects, the contact sheets not only give some sense of how the young Tange saw the world, but also reveal the dynamics behind transferring abstract ideas and impressions into physical forms and back into two-dimensional illustrations. A symposium with participants including Waro Kishi and Koh Kitayama is scheduled for March 22.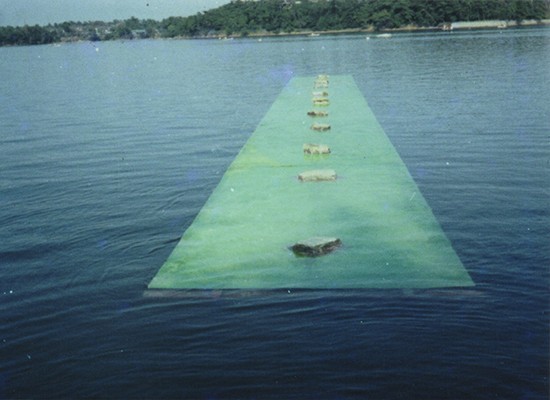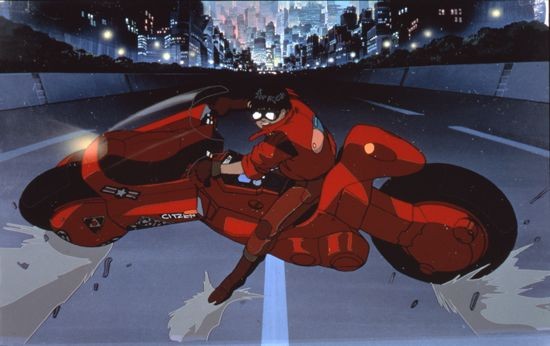 Above: Kishio Suga – The Laws of Situation (1971), photo Kishio Suga. Below: Katsuhiro Otomo – AKIRA. © 1988 Mushroom / AKIRA Committee.
Kishio Suga / Gabriel Orozco
January 24 – March 22 / January 24 – May 10
The Museum of Contemporary Art, Tokyo
The Museum of Contemporary Art, Tokyo, opens 2015 with an embarrassment of riches, hosting solo exhibitions for the Mono-ha artist Kishio Suga (ends March 22) and the Mexican-born conceptualist Gabriel Orozco (continues through May 10). With Japanese postwar contemporary art in general – and Mono-ha, in particular – experiencing renewed international attention, Suga's "Situated Latency" is a welcome opportunity to see the artist's installations of unassuming materials like stone, wood and sheet metal from an up-to-date perspective. Orozco needs no introduction to international audiences, but "Inner Cycles" will be his first solo exhibition ever in Japan. On display will be works from the 1990s to the present, including the Ping-Pond Table (1998), from the collection of the 21st Century Museum of Contemporary Art, Kanazawa. Additionally, a survey of artists from the Asia-Pacific region, "The time of others," is planned for April-June, after which the exhibition tours to the National Museum of Art, Osaka.
"Waga aizou no gaka-tachi: Hariu Ichiro to sengo bijutsu"
The Artists I Love and Hate: Ichiro Hariu and Postwar Art
January 31 – March 22
The Miyagi Museum of Art, Sendai
Suggesting a worthy model for an entire series of exhibitions, "Waga aizou no gaka-tachi" (The Artists I Love and Hate) takes as its point of departure the critic Ichiro Hariu (1925-2010), a native of Sendai who, along with the likes of Yusuke Nakahara and Yoshiaki Tono, helped to define and influence the momentous shifts in Japanese postwar art. The works on display focus on those by the artists and groups with whom Hariu had direct contact, starting with Taro Okamoto, and including Genpei Akasegawa, Yuki Katsura, On Kawara, Yoshishige Saito, Hiroshi Teshigahara and Katsuhiro Yamaguchi. A weekly lecture series on the theme of postwar art and criticism is scheduled for March 1-22.
The 7th Yebisu International Festival for Art & Alternative Visions 2015:
"See You on the Planet"
February 27 – March 8
Multiple sites in the Yebisu Garden Place complex, Tokyo
Festival Website
Known familiarly as Yebizo, this compact festival of film, media and performance art provides the Tokyo art scene with a yearly dose of both emerging and historically significant Japanese and international artists, and consistently includes one or two gems in its screening programs. While previous editions have featured off-site presentations, this year's festival is the most expansive yet, leaving behind the Metropolitan Museum of Photography to sprawl across multiple sites in the surrounding Yebisu Garden Place complex, as well as the auditorium and gallery of the nearby Maison Franco-Japonaise. The 2014 Turner Prize-winning video artist Duncan Campbell is the festival's headliner, but the real coup is perhaps a special 35mm screening print of Katsuhiro Otomo's seminal anime feature AKIRA (1988). The rest of the lineup ranges from Georges Méliès to John Carpenter and Ryan Trecartin.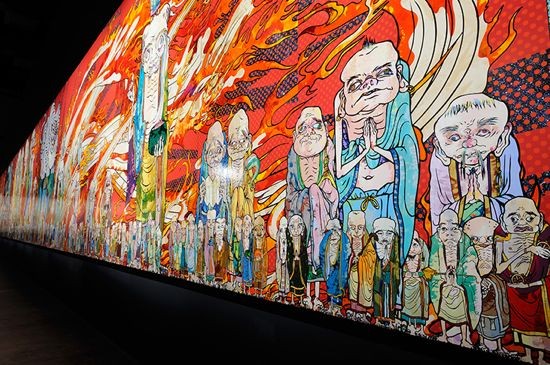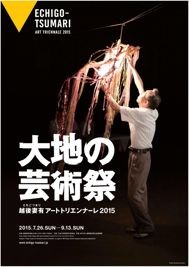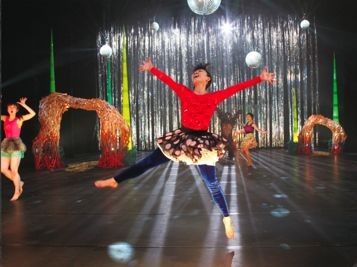 Above: Takashi Murakami – The 500 Arhats (2012), acrylic on canvas mounted on board, 302 x 10000 cm, private collection. Installation view in the exhibition "Murakami – Ego" at Al Riwaq Exhibition Hall, Doha, 2012. Photo GION, © 2012 Takashi Murakami / Kaikai Kiki Co., Ltd. All rights reserved. © Mori Art Museum all rights reserved. Left: Promotional material for the Echigo-Tsumari Art Triennale 2015. Right: Strange Kinoko Dance Company, part of the performance program at the Echigo-Tsumari Art Triennale 2015. Photo courtesy Echigo-Tsumari Art Triennale Executive Committee.
Jiro Takamatsu
April 7 – July 15
National Museum of Art, Osaka
It's common practice for Japanese museum to co-sponsor touring exhibitions of significant artists and groups, but rare for them to organize competing exhibitions of the same artist within a short span of time. But that's exactly what the National Museum of Art, Osaka, is doing with its Jiro Takamatsu exhibition, fresh on the heels of the current survey for the same artist at the National Museum of Modern Art, Tokyo. The Osaka show will apparently differ significantly from the one in Tokyo. Exactly how so remains to be seen, but further exploring Takamatsu's participation in the 1960s avant-garde group Hi-Red Center, and his influence on the development of the Mono-ha artists, is one approach the curators might take. Along with the touring survey "The time of others," a retrospective for the German-born photographer Wolfgang Tillmans is slated to open in Osaka in July.
Meiro Koizumi + Akira Takayama
July – September
Ginza Maison Hermès Le Forum, Tokyo
Among the proposals entered in the competition to decide the Japan Pavilion at the upcoming 56th Venice Biennale was a two-person exhibition of video artist Meiro Koizumi and the experimental theatre director Akira Takayama, submitted by curator Fumihiko Sumitomo of the Arts Maebashi art center. While that proposal eventually lost out to the pairing of curator Hitoshi Nakano and artist Chiharu Shiota, this exhibition gives the Tokyo art scene a chance to imagine what might have been. Koizumi is known for his videos exploring the historical and everyday intersections between ideology and behavioral convention, while Takayama, whose works spanning the fields of art and theatre often take place outside of conventional environments, is considered one of Japan's most promising creative talents today. Starting in late January, Hermès presents the first solo exhibition in Japan by Polish artist Monika Sosnowska, who represented her country at the 52nd Venice Biennale in 2007.
Echigo-Tsumari Art Triennale 2015
July 26 – September 13
Multiple venues, Echigo-Tsumari region
Festival Website
While a new attempt at the international exhibition model makes its bow with Parasophia 2015 in Kyoto, one of Japan's most successful and widely emulated festivals for contemporary art returns for its sixth edition in the rural, mountainous Echigo-Tsumari region of Niigata Prefecture. In a region suffering from depopulation and economic decline, the Echigo-Tsumari Art Triennale revitalizes abandoned facilities ranging from schools to houses by commissioning site-specific projects, as well as new infrastructure, by local and international artists, architects, designers and performers.
This year's festival lasts only 50 days, but its physical manifestation is part of a continuum that includes previously commissioned permanent installations and anticipates future additions. Artists presenting new works in 2015 include Cai Guo-Qiang, Shilpa Gupta, Ilya & Emilia Kabakov, Paola Pivi and the architect Hiroshi Hara. Annette Messager will be making her first appearance in Echigo-Tsumari with a new work sited in a centuries-old abandoned thatch-roof farm house. This year's performance program includes the likes of Nibroll and Strange Kinoko Dance Company. See also: Annette Messager in Echigo-Tsumari
Takashi Murakami: "The 500 Arhats"
October 31, 2015 – March 6, 2016
The Mori Art Museum, Tokyo
The match seemed inevitable. Considering his work on the branding of the entire Roppongi Hills complex, it was only a matter of time before Takashi Murakami would take on the art museum that crowns the Mori Tower. This will be Murakami's largest exhibition at a Japanese institution since 2001's "Summon Monsters? Open the door? Heal? Or die?" at the Museum of Contemporary Art, Tokyo. Much has changed since then, both in the Japanese art scene, and in international art trends, and also for Murakami himself. The centerpiece for this exhibition is the 100-meter-long painting The 500 Arhats, created in response to the March 11 disasters of 2011. Needless to say, this will surely be one of the most talked-about exhibitions of 2015.
Return to Index
Forecast 2015: Exhibitions and Events