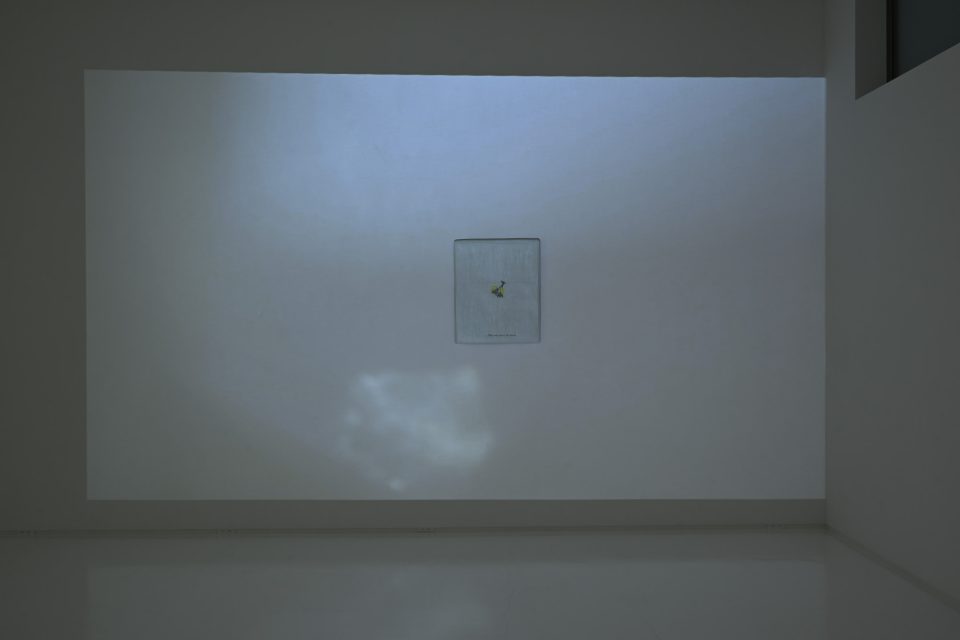 Lee Kit, The last piece of cloud, 2022, acrylic, emulsion paint, inkjet ink and pencil on cardboard, projection
ShugoArts Show Lee Kit and Anju Michele
Date: 14 January – 10 March, 2023
Venue: ShugoArts
Hours 12pm – 6pm, Closed on Sun, Mon and Public Holidays
*The opening reception will not be held this time. Due to the COVID-19 outbreak, we have shortened our opening hours.
---
ShugoArts is pleased to announce the opening of ShugoArts Show from January 14 featuring new works by Lee Kit and Anju Michele. Although these artists do not have direct connection with each other, the clear winter air seems to be appropriate to showcase their art practice in which delicate and beautiful lights are expressed.
Anju Michele, floating orchid, 2022, oil on aluminum paper mounted on panel, 123x99cm
Anju's studio in Kyoto is located in a place surrounded by abundant nature. He lays down panels on tatami mats and creates works of art with the help of natural light coming from the yard, regardless of season or weather. There is silver paper attached to the panels, which can capture a small amount of light. His images come into existence one after another as the artist's heart and body react to the movement of light, which keeps changing with each passing moment. In this exhibition, he introduces various forms that seem to float softly in the air.
Lee Kit, Undress the gaze, 2022, acrylic, emulsion paint, inkjet ink and pencil and color pencil on cardboard, 46x38cm
Hong Kong born Lee Kit's situation has changed a lot as it synchronizes with the turbulent times that we all have experienced in the last few years. Daily life from the past cannot be realized in the present time. As Kit accepted these changes and moved forward, utilizing light, which drops shadow, reflects movements and reveals true forms of all kinds, has become an increasingly important element to his practice. In this exhibition, we will showcase three works of art including a projection-based work and a flower-themed work.
We hope you enjoy ShugoArts program again in 2023.