raw Kusama
Yayoi Kusama
For 1,929 years, I was born in Nagano.
After the 60s, I develop dot painting (picture by the point) and an avant-garde performance in all the countries of the world including New York. Space of the infinitude infinity to spread by the repetition of the single image symbolized by a waterdrop is known for a work to express using a bright color.
In rain 》 of the 《 early spring installed in this museum, I located a plastic mirror ball in the small room of mirror tension made under stairs and created another very large world in the inside of the building.
I express hundreds of millions of raindrops which this work is drawn to an impression, the ground to feel when I looked up at the sky of the gentle rain of the spring slightly cloudy weather, and fall.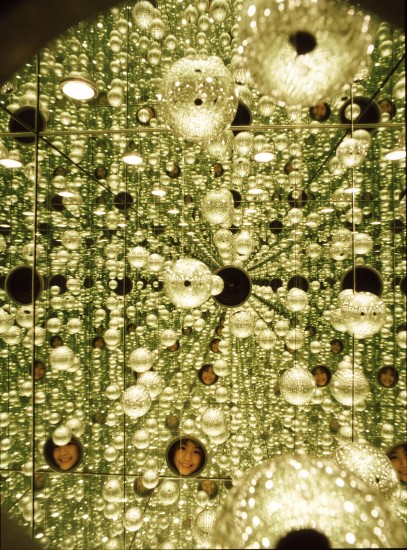 For rain 》 2,002 years of the 《 early spring raw Kusama, it is Kumamoto-shi Museum of Contemporary Art