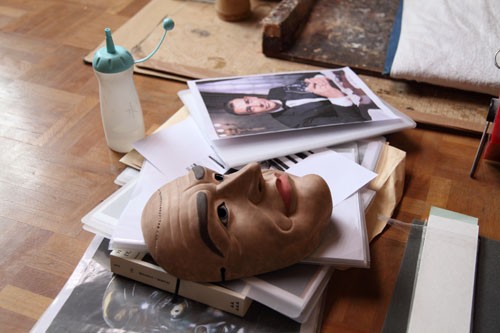 A reference photograph: Project (Hiroshima) production scenery for masques
Photo: Simon Starling
The artist challenge of an adventurer following the change of things.
Encounter and collision with the culture that I find out the history and an episode hidden in the backside of things from a careful research, and is different, the friction with the tradition that the modernization brings, artist from U.K. which brought about the work which was inherent by a process in progress at time while highlighting various changes that movement caused, Simon sterling. I integrate the practice like the adventurer, rich imagination with the research like the scholar and open up the new horizon of the art expression.
A book exhibition is the first private exhibition in Asia introducing activity of the sterling in earnest and, in addition to a masterpiece, introduces a new work about Hiroshima where I was able to go ahead through the production to centering on the Henry Moore work which is a store product of important this museum.
Latest project Henry Moore>
I arrest the phenomenon that there is the deep origin on the land from the society situation I change in the flow that is globalization, and to go again, and in late years the sterling connecting with an event in various people, a thing, the times wrestles for research of Henry Moore (1898 – 1986) who is a British guide.
It is the first generation of the global artist, and Moore said to be "an artist of War and Peace" deals with many monuments, and the work is stored up in the world by the many art museums. In Hiroshima-shi Museum of Contemporary Art, it stores up the work of his monument than the opening of 1989 after the exchanges with Moore of the most later years. Advance and I choose the complicated relations in a character of the ability that it is an allegory of the history, and is the stage expression of the Japan tradition and produce an aspect and announce the research as new installation, a picture work about the Cold War and art from the deep connection that the sterling links Hiroshima to Moore. As for the book exhibition, a string unties various relationships to connect Hiroshima and the world through art to a nucleus by a research of the sterling in the present age.
— – – – – – – – – – – – – – – – – – – – – – – – – –
Session from Saturday, January 22, 2011 to Sunday, April 10
: The details of the exhibition look at a special website:
http://www.hcmca.cf.city.hiroshima.jp/web/simon/index.html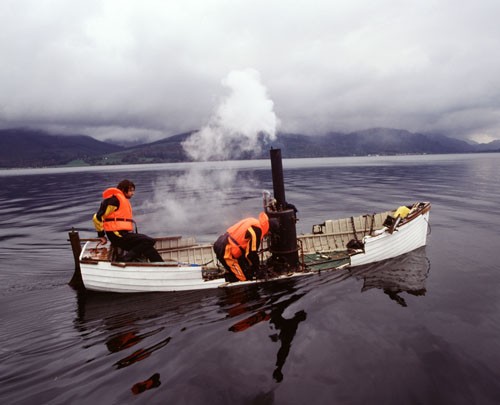 《 オートザイロパイロサイクロボロス 》 2006
Courtesy of The Artist and Casey Kaplan Gallery, New York
Photo: Ruth Clark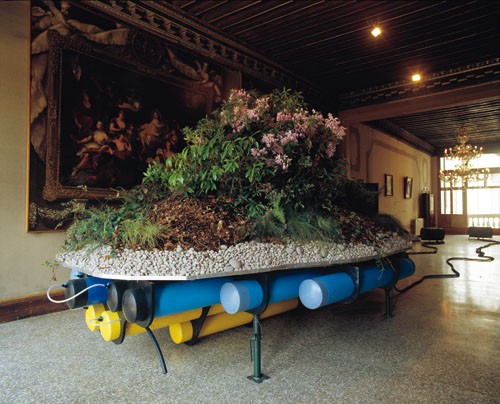 Island (prototypic )》 2003) of the 《 weed
Courtesy of The Artist and The Modern Institute/Toby Webster Ltd, Glasgow
Photo: Jeremy Hardman-Jones