Liam Gillick: On a Certain Day in a Certain Place and Time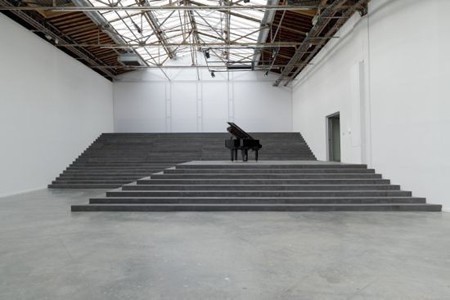 Liam Gillick – Factories in the snow (2007), exhibition view in Philippe Parreno: "Anywhere,
Anywhere, Out Of The World," Palais de Tokyo, 2013. Photo Aurélien Mole.
Based in New York, Liam Gillick came to Japan at the end of November for the opening of his solo exhibition "Vertical Distintegration" at Taro Nasu Gallery in Tokyo. ART iT met with Gillick to discuss how concepts of time relate to his practice and thinking:
Part I | II | III

Jean-Hubert Martin: Measures of Change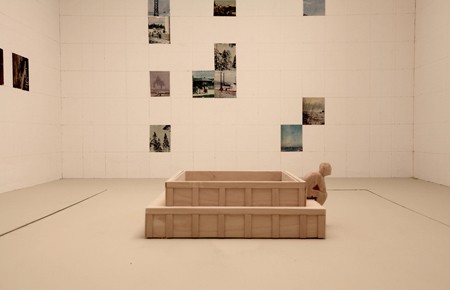 Ilya and Emilia Kabakov, Study for La Chapelle blanche, maquette for Monumenta 2014.
© Ilya et Emilia Kabakov / ADAGP, Paris 2014.
Almost 25 years have passed since Jean-Hubert Martin organized the groundbreaking exhibition "Magiciens de la Terre," held in Paris at the Centre Pompidou and the Grand Hall at La Villette. Here, Martin reflects on developments in international contemporary art since 1989, and looks ahead to Ilya & Emilia Kabakov's Monumenta 2014 commission for the Grand Palais in Paris:
Interview
Yasumasa Morimura & Shinji Kohmoto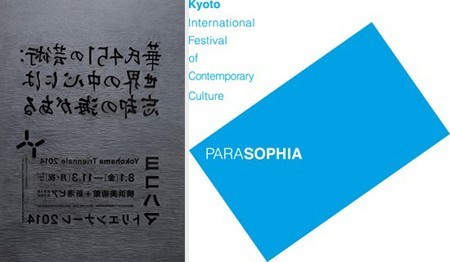 Visual identity materials for the Yokohama Triennale 2014 (left) and PARASOPHIA 2015 (right).
Anticipating the year to come, ART iT invited artist Yasumasa Morimura and curator Shinji Kohmoto to exchange ideas about the international exhibitions they are organizing in Yokohama and Kyoto, respectively. Morimura's Yokohama Triennale 2014 addresses ideas of forgetting through the theme "ART Fahrenheit 451: Sailing into the sea of oblivion," while Kohmoto's inaugural PARASOPHIA: Kyoto International Festival of Contemporary Culture attempts to inject new intellectual life into an ancient city:
Dialogue
ART iT Editors: Things Worth Remembering 2013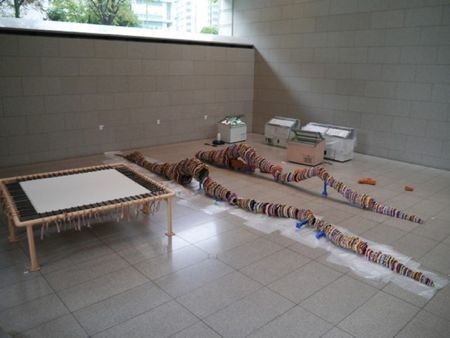 Kodai Nakahara: "Migration or Retrospective," installation view at the Okayama
Prefectural Museum of Art. Photo ART iT.
ART iT's editors review the year's most memorable exhibitions: Mike Kelley at MoMA PS 1; Shinro Ohtake's simultaneous projects for the Setouchi Triennale, Marugame Genichiro-Inokuma Museum of Contemporary Art and the Takamatsu City Museum of Art; and the anti-retrospective of Kodai Nakahara at the Okayama Prefectural Museum of Art.
Feature
Things Worth Remembering 2013