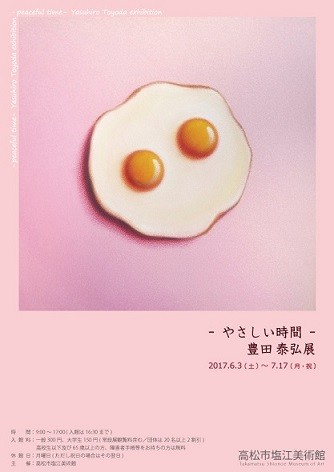 Painter Yasuhiro Toyota of the Matsuyama-shi, Ehime residence. After graduating from a university, I announce the work around Kansai while being based in Ehime.
I use the technique of the sand matter for a base, and the work which Toyota creates creates the thing that people see a car and an airplane, food, an umbrella in daily life in a motif incidentally and lets I call with nostalgia far-off memory, and a thing to see from the work wake him up. I find gentle time to overflow from the work in this exhibition and plan it when I want you to taste a fun time.
[period] From Saturday, June 3, 2017 to July 17 Monday (holiday)
[time] From 9:00 to 17:00 (as for the entering a building until half past 16)
[entering a building charges] General 300 yen university student 150 yen
※The / group including permanent exhibition view charges is 20% off more than 20 people)
※The owners such as disability certificates are free .65 years old lower than a high school student or older
[closed day] On Monday (but in the case of a holiday the next day)
[sponsorship] Shioe, Takamatsu-shi art museum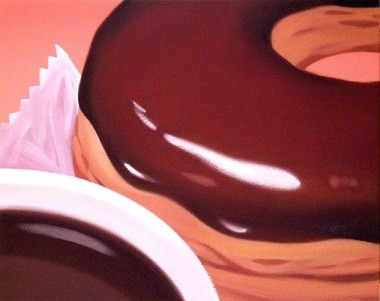 <>
[allied event] The artist lecture date: Saturday, June 24, 2017
Time: 13:00 … (around 50 minutes)
A lecturer: Yasuhiro Toyota
Contents: Writer oneself talks about production and the work.
■Inquiry Shioe art museum tel 087-893-1800
■Please confirm the details such as exhibition-related events from formal HP.
Shioe, Takamatsu-shi art museum HP
http://www.city.takamatsu.kagawa.jp/museum/shionoe/