An art museum exhibition page: http://www.nact.jp/exhibition_special/2018/koinoborinow2018/
Exhibition Instagram: https://www.instagram.com/koinoborinow/
An exhibition hashtag: #こいのぼりなう #koinoborinow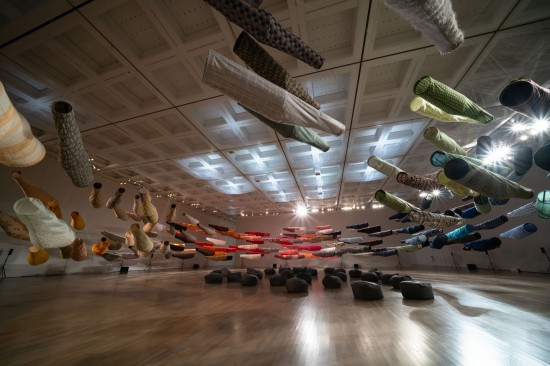 "こいのぼりなう! Installation National Art Center, Tokyo, 2018 shooting to depend on Reiko Sudo X Adrian gal Dale X Saito spirit one: Ken Kato
■Exhibition summary
Approximately 300 carp streamers which textile designer on behalf of Japan, Reiko Sudo designed swim about the exhibition room dynamically. As for Sudo, Adrian gal Dale and the collaboration of the French display designer do this installation that got an idea from a traditional event of Japan, is Washington D.C. in 2008 I announced it of this in Guimet Museum of Paris in John F. Kennedy theatrical art center in 2014. In this new version using the biggest exhibition room (2,000 square meters, studding 8m) of National Art Center, Tokyo, Saito spirit one known as the activity of ライゾマティクス increases, too. In addition, in a venue, the experience-based corner where anyone can participate in is prepared for. "なう!" which a colorful carp streamer produces In the な space, please expect it.
■Session
From Wednesday, April 11, 2018 to Monday, May 28
■The every Tuesday closure
※But it is opened on Tuesday, May 1
■Opening time
From 10:00 to 18:00
※Every Friday, Saturday, from Saturday, April 28 to Sunday, May 6 until 20:00
※I am opened with holding until 22:00 at "Roppongi art knight 2018" on Saturday, May 26.
※Until 30 minutes before the entrance closing it
■Venue
National Art Center, Tokyo plan exhibition room 2E
〒 106-8558 7-22-2, Roppongi, Minato-ku, Tokyo
■Sponsorship
National Art Center, Tokyo
■The support
TEAC Corporation, Muji, Arakawa Giken Kogyo, sun corona Oda
■Viewing charges
Free of charge
■Inquiry
03-5777-8600 (hello dial)
■The highlight of the exhibition
1. I display approximately 300 points of carp streamers which a member of the textile maker "cloth" which largest installation Reiko Sudo and Sudo preside over in the past designed at one sweep. I let a carp streamer swim in the whole space using the biggest exhibition room (2,000 square meters, studding 8m) entire surface in National Art Center, Tokyo.
2. Adrian gal Dale of the display designer who first Japanese collaboration Sudo was Washington D.C. and Paris until now, but performed collaboration. The book exhibition adds Saito spirit one of ライゾマティクス here, too, and the first collaboration is realized in Japan.
3. Experience-based corner
Using a worksheet, I add the experience-based corner that can enjoy the production of the carp streamer easily at any time to a venue (the participation is free). In addition, I actually pick up cloth used for a carp streamer and establish the corner that can know a title and the information of the production center touched in each.
4. Talk event
Also, a special talk by Sudo and Saito, a lecture of first gal Dale is realized in Japan. I plan the workshop of the carp streamer by Sudo during a session.
5. It is scheduled by a special program by Softpad providing sound for this held installation by the special program that I matched at "art knight 2018" on Saturday, May 26. I will tell you about the details of the event on these homepages as soon as it is decided.
■Writer profile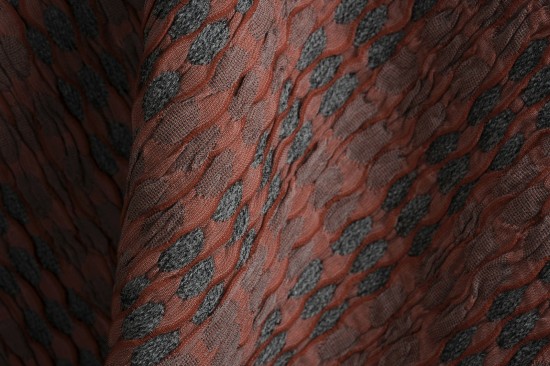 Reiko Sudo <> 2015 shooting: Sue McNab
Textile designer. 1953, Ishioka-shi, Ibaraki birth. I am resident in Tokyo. In 1984, I join establishment of the textile maker "cloth" and make the cloth which made full use of a new technique. Honorary master's degree is conferred in 2005 by British University for the Creative Arts. I deal with textile design of Mandarin oriental Tokyo in 2006 and win a prize for design every day. Is engaged in fabric plan development of Ryohin Keikaku Co., Ltd. from 2008, from 2016 an advisory board member. In addition, I design it about the textile development such as companies and advise it. The rich expression nature of the cloth is evaluated, and a work is possessed by Museum of Modern Art, Metropolitan Museum of Art, Museum of Fine Arts, Boston, Victoria & Albert Museum, National Museum of Modern Art, Tokyo industrial arts building. A lot of exhibitions are held at home and abroad, too. Tokyo Zokei University's professor, a central cent Martin's guest professor, a company "cloth" board member.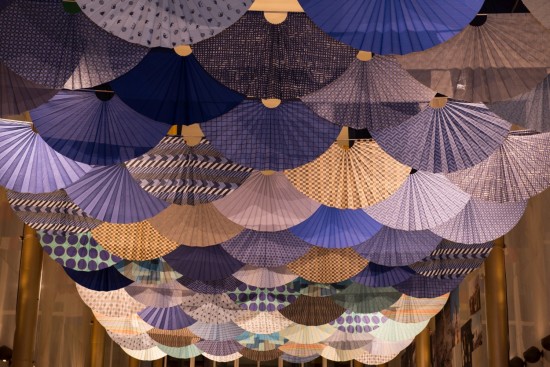 Reiko Sudo + Adrian gal Dale <> 2017 John F. Kennedy theatrical art center display scenery
A display designer. 1972, Paris birth. I am resident in the ground. I establish studio Adrian gal Dale in 2000. I deal with a display design of the Art Gallery and Museum of all the countries of the world from product design such as the lighting widely. I am in charge of the display designs of the Alberto Giacometti retrospective show held in Shanghai, 余徳耀美術館 (Yuz Museum Shanghai) in Louvre Lance annex, 2016 when I opened it as past representative work in repair and 2012 of the Cairo Isla Mick Museum of 2010. There is art Museum new building now Narbonne designing with Royal Academy of Arts of London collaborating with David chipper Field as a project in progress, Foster and partners in the Middle Ages.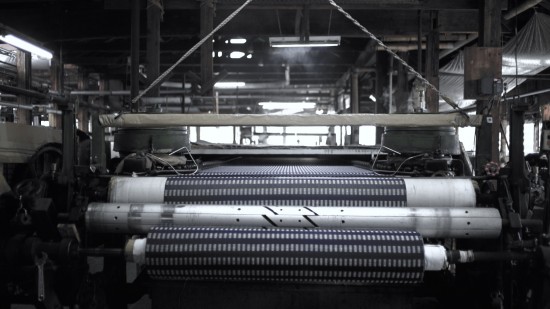 Reiko Sudo + Saito spirit one <<NUNO:LostandFound(Tsuruokatextileindustrycooperative)>> (picture steal) 2016
ライゾマティクス representative director, the ライゾマティクスアーキテクチャー sponsorship. 1975, Kanagawa birth. I am resident in Kanagawa. I learn a building design in Columbia University and begin an activity in NY. I return home triggered by what was chosen in the Echigo wife existence Triennale of the next 2,003 years by an artist. I establish ライゾマティクス in 2006. After that, based on the thought that I cultivated with a building, I continue interactive work production in art, the field of the commercial. It is Director mass-media art at Director Milan expo Japan building theater contents, "Roppongi art night 2015" for prize for Cannes international advertisement Branded Content and Entertainment section judge, 2,015 years for 2,014 years. In addition, I am in charge of HP and picture production with "the cloth" that Sudo serves a board member.
Sound: Softpad