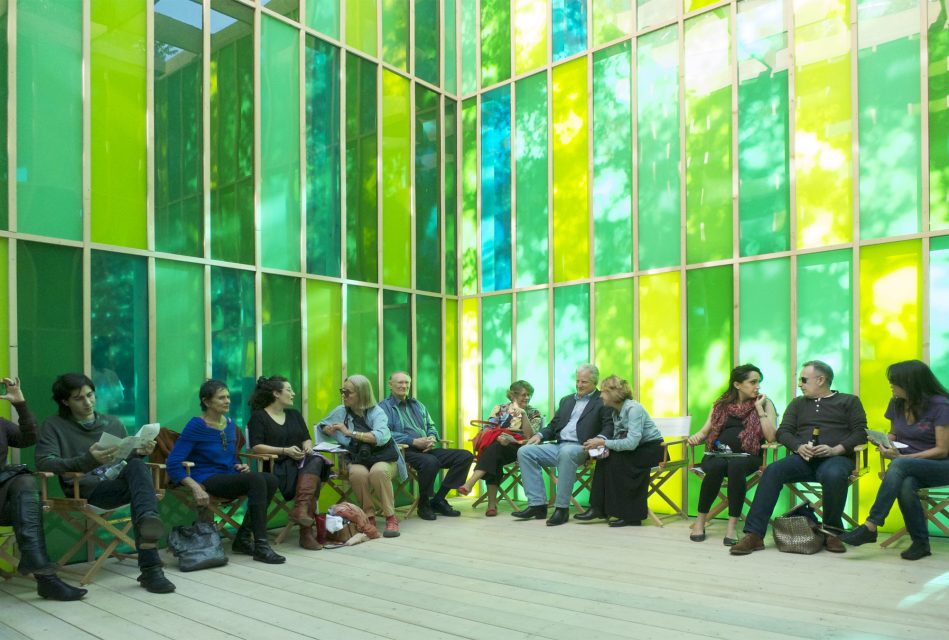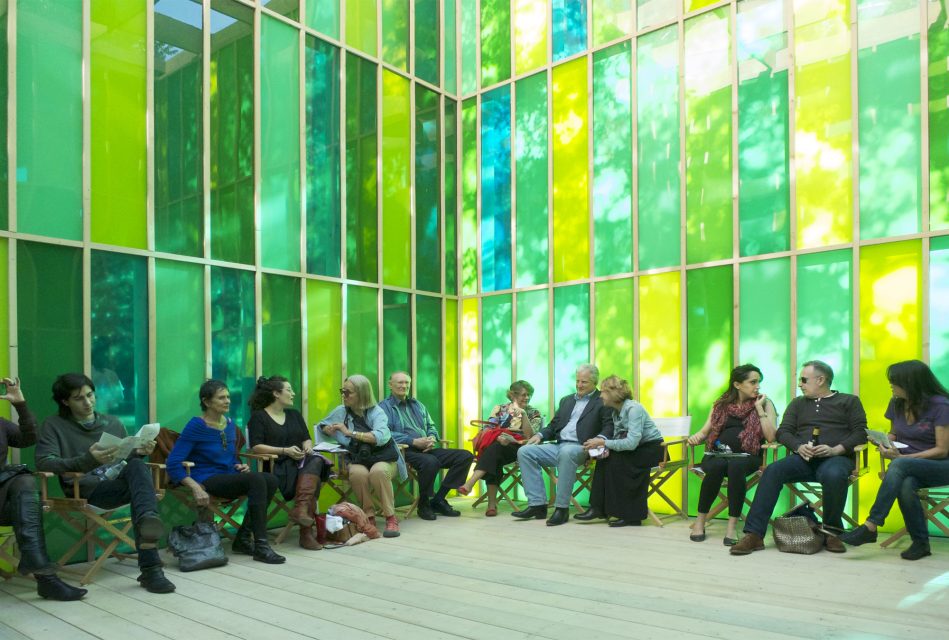 Jaar's first full-fledged museum exhibition ever held in Japan!
Established in 1989 by the City of Hiroshima, site of the first atomic bombing in human history, the Hiroshima Art Prize aims to appeal to a wider world about the "Spirit of Hiroshima," which seeks everlasting world peace through contemporary art. The prize is awarded every three years. This year we present an exhibition by Alfredo Jaar, winner of the 11th Hiroshima Art Prize, at the Hiroshima City Museum of Contemporary Art.
After studying architecture and filmmaking, Jaar (born in 1956 in Santiago, Chile) moved to the U.S. in 1982, establishing a base in New York. In the early '80s, Jaar gained international recognition for his artworks, which included photographs, lightboxes, and public projects. Since that time, Jaar has consistently adopted a journalistic perspective based on thorough investigations of historical events and tragedies, and social inequalities around the world. His work is distinguished by large scale, multisensorial installations which incorporate architecture, photography, film and special effects.
In 1995, the artist created a work related to Hiroshima for After Hiroshima: Special Exhibition for the 50th Anniversary of the Hiroshima A-bombing, which was held at the Hiroshima City Museum of Contemporary Art. In 2013, he has also created works based on his research of the Great East Japan Earthquake and the subsequent nuclear power plant accident in Fukushima. This exhibition, Jaar's first full-fledged museum exhibition ever held in Japan, functions as a career-spanning survey which includes some of the most important works created by the artist as well as new works that approach Hiroshima as a contemporary issue.
——————————————-
The 11th Hiroshima Art Prize Alfredo Jaar
Period: July 22,Sat—October 15,Sun,2023
Opening Hours: 10:00–17:00 ※Admission until 30 minutes before closing
Closed: Mondays (except September 18 and October 9), and September 19, October 10
Venue: Hiroshima City Museum of Contemporary Art GalleryB
Admission: Adults 1,300 (1,000) yen, University students 950 (750) yen, High school students and seniors (65 and over) 650 (500) yen
*Price in parentheses is that of advance ticket and a group of 30 or more
*Free for children under Junior High School age
[ Advanced Ticket ] *Available until July 21
Hiroshima City Museum of cntemporary Art Information
Onlineshop「339」
Ticket PIA〈P Code 686-467〉
——————————————-
///Related Events///
Talk event: Alfredo Jaar and Yasufumi Nakamori
The artist and the curator, Yasufumi Nakamori, will discuss the artist's previous and new works as well as their background.
July 22,Sat, 2023 14:00–16:00
Venue: Hiroshima City Museum of Contemporary Art Museum Studio
Capacity: 100
*The numbered ticket will be issued from 10:00 at the information desk on the 1st floor.
*No reservation required