[Hara X] — A series of events presented by the Hara Museum featuring various artists whose performance of music, dance and other types of expression will be streamed online from some place within the museum, each time according to the performer's choice.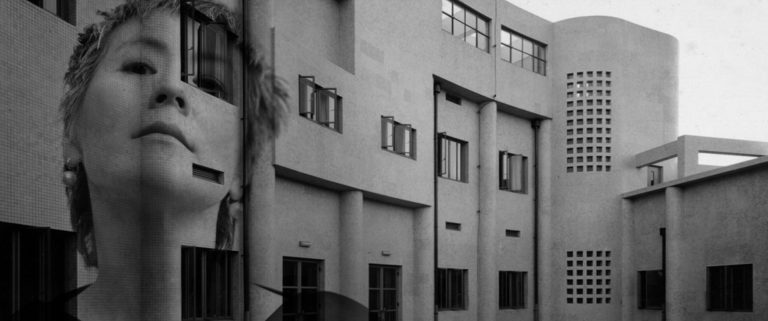 TWO – in transit Hara Museum is the second in a series of collaborations between Tomoko Mukaiyama, a pianist/artist who continues to create challenging performances and installations around the world, and Reinier van Brummelen, a leading Dutch cinematographer. The series, which weaves together music and visual stories, started in January 2020 with ONE, a 3D-mapped outdoor concert at the Cathedral of Mérida in Mexico. This second performance will be produced, filmed and edited with the Hara Museum as the stage and then streamed in early January, to coincide with the closing of the museum in 2021.
Date and time
from 0:00 January 2nd, 2021 until 23:59 January 11th, 2021 (JST)
Ticket Price
1,200 yen
*You can watch it for 72 hours from the time you purchased it.
Where to Purchase a Ticket

*Please note that streaming of the film will stop at 23:59 on January 11, even if less than 72 hours has elapsed since the time of purchase.
Concept/Video: Tomoko Mukaiyama, Reinier van Brummelen
Performers: Tomoko Mukaiyam, Mirai Moriyama
Filming: Reinier van Brummelen
Technical Director: Yutaka Endo
Instruments: Shigeru Kawai Grand Piano SK-5L and others
Streaming: LUFTZUG
Costume Cooperation: Yohji Yamamoto
Organizer: MULTUS
Co-organizer: Tomoko Mukaiyama Foundation
Supported by: Arts Council Tokyo, Fonds Podiumkunsten
Cooperation provided by: Hara Museum of Contemporary Art, Embassy of the Kingdom of the Netherlands in Tokyo, Kawai Musical Instruments Mfg. Co., Ltd., LUFTZUG
Tomoko Mukaiyama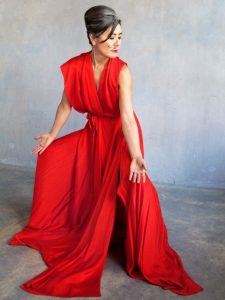 Pianist and artist living in Amsterdam, the Netherlands. In 1991, she was the first Japanese pianist to win the International Gaudeamus Musicians' Concours and is a recipient of the Muramatsu Prize. Every year, she has been invited as a soloist to premier new works by Ensemble Modern, Ensemble Intercontemporain, London Sinfonitta, Royal Concertgebouw and other orchestras. In recent years, she has presented pieces in the performing arts and installations that lie outside conventional norms. She has shown a persistent interest in the spaces where music is performed and how the music and space is perceived by the people (performers and audience) in those spaces. In 2007, she established the Mukaiyama Foundation in the Netherlands and in 2015, Multus in Japan. She is also active as a producer. Her originality as a collaborator is expressed not only in music, but in a wide range of other fields as well, such as art, architecture, fashion, dance and photography.
Reinier van Brummelen


Cinematographer. For many years, he worked with Peter Greenaway, a popular director among art film fans in Japan, and has built a career as an unrivaled master of video effects. Since the mid-1980s, he has worked on numerous film and television projects in lighting and set design, and has won renown for his artistic perspective and technical expertise. In recent years, he has expanded his skill-set to include digital post-production, further developing the "magic" he nurtured as a cinematographer. https://www.imdb.com/name/nm0115956/
Mirai Moriyama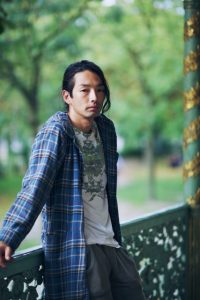 Actor and dancer. He began studying dance at the age of five and made his stage debut at the age of fifteen. In 2013, he spent a year in Tel Aviv, Israel as a cultural ambassador for the Agency for Cultural Affairs. He is active throughout Europe with the Inbal Pinto & Avshalom Pollack Dance Company as his base. He is an artist who transcends categorization as he works in such fields as dance, theater and film. https://www.miraimoriyama.com/