TARO NASU is pleased to announce the first exhibition with Jef Geys, featuring Black painting series and two of Work List pieces.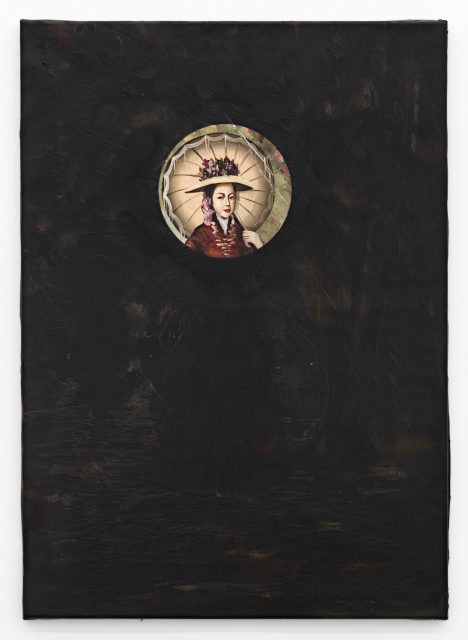 Black Painting, c. 2011
Courtesy of the estate of Jef Geys, TARO NASU, Tokyo, and Essex Street / Maxwell Graham, New York
Jef Geys (1934-2018) was a conceptual artist who was born in Leopoldsburg, Belgium.
Geys is well known for his proposal to blow up the Koninklijk Museum voor Schone Kunsten (KMSKA) in Antwerp in 1971, as the finale of his own solo exhibition which was held there, as well as his representation of Belgian Pavilion for the 53rd Venice Biennale 2009.
Geys's work has been exhibited worldwide at venues including: "53rd International Art Exhibition of the Venice Biennale", Belgian Pavilion, Venice, Italy (2009); "Archive Fever", ICP, New York, USA (2008); "Deep Comedy", Marfa, Texas (2007); Orchard Gallery, New York, NY, USA (2007); IAC, Villeurbanne, France (2007); Pori Art Museum, Pori, Finland; Kunsthalle Lophem, Loppem (2005); Van Abbemuseum, Eindhoven, The Netherlands (2004); Documenta 11, Kassel, Germany (2002); Kunstverein, Munich, Germany (2001); Frac, Champagne-Ardenne, France (1995); Witte de With, Rotterdam, The Netherlands (1993); Palais des Beaux-Arts, Brussels, Belgium (1992); São Paulo Biennial, Brazil (1991).
Jef Geys
Saturday, May 29 – Saturday, June 26, 2021
Gallery Hours: 12:00-17:00 Tue. – Sat.
Closed on Sun., Mon., and Public Holidays
*By Appointment Only
************************************************************
TARO NASU is pleased to announce the re-opening the gallery to the public on weekdays,
and By Appointmment Only on Saturdays from June 1.
To whom would like to visit us on Saturday :
Please make your appointmet via email with the following details
・Name
・Number of visitors
・Preferred date and time for your visit
Mail : info@taronasugallery.com
For Our preventative measures against the COVID-19;
gallery doors and windows will be kept open to ensure the space is sufficiently ventilated, and the gallery staff will be washing hands frequently as well as wearing masks at all times.
We kindly ask visitors to wear masks, sanitize hands, and keep the social distance with others.
Please check out our website for the latest information.
www.taronasugallery.com
(Updated on June 1, 2021)