An art museum exhibition page: http://www.nact.jp/exhibition_special/2018/buehrle2018/
An exhibition homepage: http://www.buehrle2018.jp/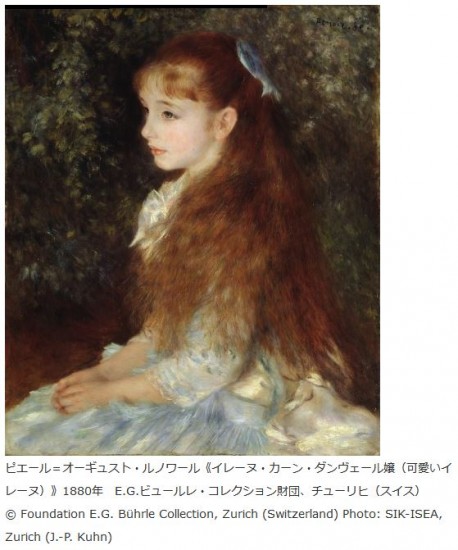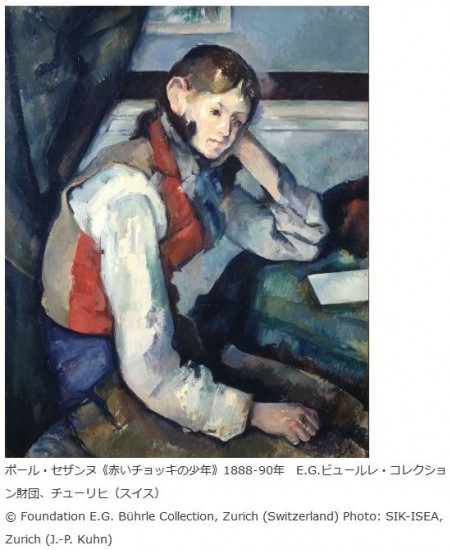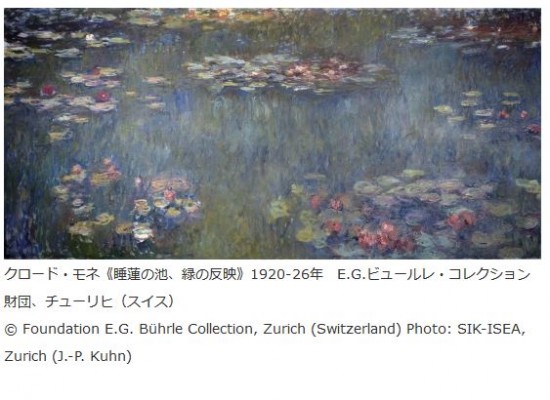 ■Exhibition summary
Swiss big-timer Emil George ビュールレ (1890-1956 years) is known as the prominent collector who poured passion for picture collection through a life. Masterpiece masterpieces are prepared, and the work of the Impressionists, the post Impressionists attracts attention from the art fan of the height reason world of the quality of the collection in works reaching the modern painting of the 20th century from a Netherlands picture of the 17th century mainly. All works of Foundation E.G. Buehrle Collection will be transferred in 2020 by Kunsthaus Zurich, and an exhibition in Japan will be realized as the last opportunity to introduce big picture of the collection.
By the book exhibition, I display 64 points of works which can be called Seika of the modern art, and the half is the Japan first public exhibition. It is said to be picture history, the most famous girl image <> and wants to have many various places thoroughly enjoy all attractive of this fantastic collection to be comprised of the guaranteed perfect gem including the masterpiece of the water lily in the Monet later years more than 4 meters when it would be loaned out for the first time in the Swiss foreign territory.
■Session
From Wednesday, February 14, 2018 to Monday, May 7
■Closed day
Every Tuesday
※But it is opened on Tuesday, May 1
■Opening time
From 10:00 to 18:00
※Every Friday, Saturday, from Saturday, April 28 to Sunday, May 6 until 20:00
※Until 30 minutes before the entrance closing it
■Venue
National Art Center, Tokyo plan exhibition room 1E
〒 106-8558 7-22-2, Roppongi, Minato-ku, Tokyo
■Sponsorship
National Art Center, Tokyo, Tokyo Shimbun, NHK, NHK promotion
■Support
Ministry of Foreign Affairs, Swiss embassy
■The support
Julius bear group, SOMPO JAPAN Japan national policy for the rise of Asia
■Cooperation
The Swiss sightseeing in government station, Swiss international airlines, Nippon Cargo Air Lines, YAMATO logistics
■Viewing charges (tax-included)
On the day 1,600 yen (the public) 1,200 yen (university student) 800 yen (high school student)
Group Bringing (I include one attendant) is no charge for admission with less than 1,400 yen (the public) 1,000 yen (university student) 600 yen (high school student) junior high student and a disability certificate
■Inquiry
03-5777-8600 (hello dial)