[art museum outskirts map]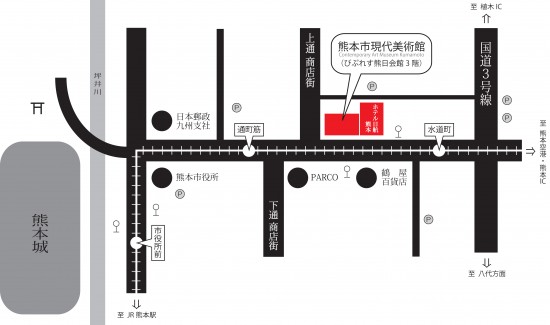 •To the art museum entrance (the びぷれす bear day Hall third floor), it is a 1-minute walk from Tooricho line (street butterfly line) streetcar stop or the bus stop.
From the street with a car track side sidewalk, please use an escalator or an elevator.
•The parking lot of "the びぷれす bear day Hall" is limited in number. Please use public transport as much as possible. In addition, please warn the right turn approach from the Suidocho area because I cannot do it.
•(P) is a coin parking around the art museum.
[access from public transport]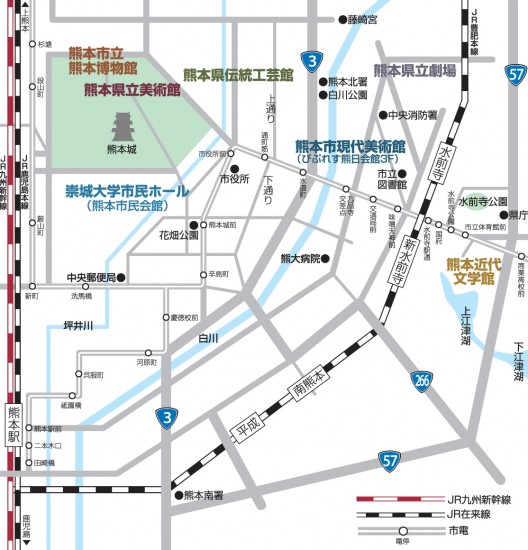 In the case of the use, it is in a ◆ JR line
 •Tooricho source gets off Kumamoto Station by streetcar or bus for 15 minutes
 •Tooricho source gets off Shin-Suizenji Station by streetcar or bus for ten minutes
In the case of the use, it is by ◆ plane
 •Tooricho source gets off Kumamoto Airport by airport bus for 40 minutes
In the case of the use, it is in ◆ Highway Expressway
 •It is 30 minutes by car or express bus from the Kumamoto interchange