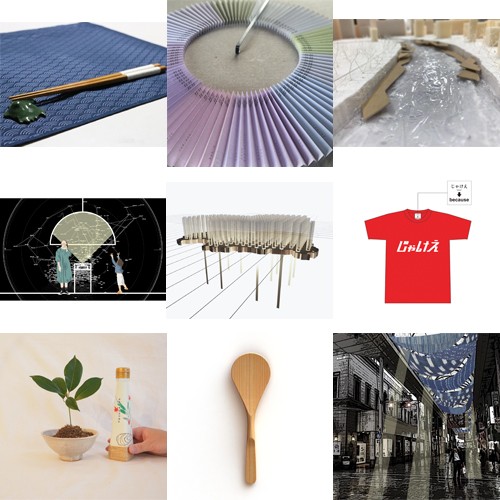 I announce the examination result!
A winning work of "gene bi"Hiroshima brand" design open call for participants 2017″ was decided!
You can see the winning work in this museum from Saturday, February 17. As for the audience Prize whom anyone decides by an award ceremony and a special talk, the vote of visitors that can participate in in fun.
: I am releasing the comment by the details of the winning work and the special judge in a special site:
The ▶ special site is
(a photograph: from leaning to the left sequentially) Taiga Kitagawa <> [upper part of a river celebration plum child Prize] 博多努 (first class authorized architect office Tree) <> [Terunobu Fujimori Prize] a song of Hiroki Kitayama <> [Akira Minakawa Prize] second apartment house-so (excellence Asahi / Nobuhisa Yamamoto) <> Kazune Tanabe <> Akari Tsuchiya <> 野﨑俊佑 <> Seiji Fujimoto <> Yuri Mori <>
gene bi"Hiroshima brand" design open call for participants 2017 exhibition session: From Saturday, February 17, 2018 to Sunday, March 4 venue: The first floor of this museum basement museum studio
※No charge for admission
・Award ceremony
The date and time: Saturday, February 17, 2018 14:00 – venue: The first floor of this museum entrance hall
・Special talk
You meet Noriko Kawakami (design journalist) of the judge, and please talk about the display work with a winner especially. It is an once-in-a-lifetime opportunity to listen to the thought of a viewpoint and the winner of the judge directly. Please participate.
The date and time: Saturday, February 17, 2018 15:00 – venue: The first floor of this museum basement foyer