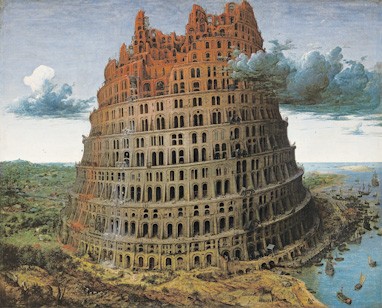 Pieter Brueghel first <> about 1568
Museum BVB, Rotterdam, the Netherlands
The exhibition that <> of the Pieter Brueghel first visited Japan from one of the art museums on behalf of the Netherlands, bellboy Manns fan ベーニンゲン Museum after an interval of 24 years was realized.
Two points of oil painting of pioneer Hieronymus Bosch whom not only Brughel but also he made a model of and they introduce a picture, a print, a sculpture of Netherlands with approximately 90 points of exhibition products altogether in the 16th century in the live times as it is in a subtitle saying "I surpass treasure – boss of Netherlands in the 16th century".
You see the essence of the Netherlands art in the 16th century including the sculpture which you made the best of the oil painting picture that realistic realism and a glistening beautiful color are impressive, the print work which the monster motif of the boss is described in crowdedly and the wooden sculpture for.
In addition, I add it to being easy to see a work as a new attempt at this exhibition beautifully, and displaying it and let art and technology fuse by the special cooperation of the Tokyo art University COI base, and production displays a reproduction image of Brughel "Tower of Babel" which enlarged the actual size by approximately 300%. In addition, the base produces the 3DCG video of "Tower of Babel" and I speak a variety of media and press the charm of this masterpiece.
: The details of the exhibition look at the following website:
http://www.nmao.go.jp/exhibition/2017/bruegel. html
— – – – – – – – – – – – – – – – – – – – – – – – – – – – – – – – – – – – – – – – – –
A session: Tuesday, July 18, 2017 – Sunday, October 15 opening time: For from 10:00 to 17:00, Friday, Saturday is a closed day (until 30 minutes before the entrance closing it) until 21:00: On Monday ※But it is opened on Monday (holiday), October 9 Monday (holiday) on September 18
— – – – – – – – – – – – – – – – – – – – – – – – – – – – – – – – – – – – – – – – – –