By Andrew Maerkle
The past year has seen incredible recognition for the Tokyo-based architectural firm SANAA, established in 1995 by Kazuyo Sejima and Ryue Nishizawa. In late 2009, Sejima was named artistic director of the 12th Venice Architecture Biennale, becoming the first female to hold the position in the event's history. That was followed in 2010 with critical acclaim for the firm's design for the Rolex Learning Center in Lausanne, Switzerland, unveiled to the public in February, and the presentation to Sejima and Nishizawa of the Pritzker Architecture Prize, considered the highest distinction in the field, announced in March.
While such recognition is surely deserved, it also suggests a shift in prevailing sensibilities of architecture toward reconsidering the relations between space and people. In particular, SANAA has emerged at the forefront of a loose group of architects in Japan who conceive their projects as open-ended environments rather than minutely programmed structures; expressing faith in an innate human creativity, they expect a building's users to complete the work. Such architects also raise questions about the communicative potential of architecture. Does our built environment necessarily "tell" us how to behave, or is there room for negotiation? With the growing prevalence in recent years of virtual exchanges, what is the necessity of real space? And in a world where communication flows more freely than ever before, what is the shape of architecture to come?
Sejima's curation of the Venice Biennale, which takes the theme "People Meet in Architecture," provides a timely opportunity to further address these issues, for it is ultimately in the space of exhibition that architects can experiment with new ideas and materials in a way that is rarely possible with commissioned projects. Prior to the Biennale opening, ART iT met individually with Sejima and Nishizawa, who has served as a curatorial advisor and is exhibiting in the Japan Pavilion, as well as the participating architects Junya Ishigami and Sou Fujimoto to discuss their plans for Venice as well as the role that exhibitions play in their own practices.
Photo Nobuyoshi Araki
I. Activities, Environments, Sentient Space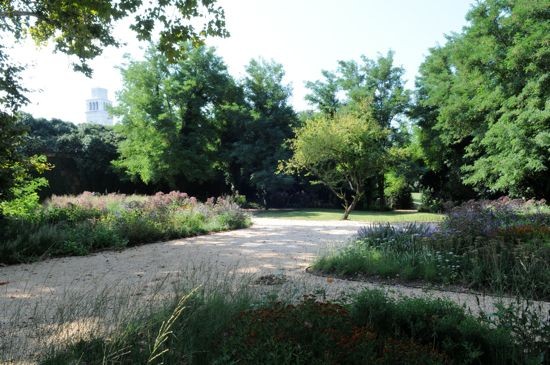 Piet Oudolf – Il Giardino delle Vergini (2010). Photo Giorgio Zucchiatti, courtesy la Biennale di Venezia.
ART iT: As artistic director, you have organized this year's Venice Architecture Biennale under the theme "People Meet in Architecture." Can you explain your ideas for the theme?
KS: I was searching for a title that might bring life to the Biennale. Rather than choosing something unequivocal, I wanted something that could allow for different interpretations, and convey the sense that visitors to the exhibition would be encountering each other, or encountering architecture, or that the architecture would be encountering the visitors.
ART iT: Regarding the context of contemporary architecture, was there any particular necessity for advancing such a theme or curatorial position?
KS: Because architecture is such a vast terrain, it relates to the activities and sensibilities of a broad range of people. Even though the title of the Biennale implies a relationship between people and architecture, it's not like my only concern is functionality. I think a building can be enriched by the way people use it – or the opposite – and that dynamic I feel is fundamental to architecture. In my image of architecture, how a building can by used creatively over the course of its life is actually very significant. Architecture can inspire people to think imaginatively, and that is one of the main concerns behind my theme for the Biennale.
ART iT: Are such concerns a reflection of your approach towards your own architectural practice?
KS: Definitely. Through developments such as the Internet and mobile phones, we have at our disposal more new lifestyles and media than ever before. And yet, in practicing architecture, I sense that both real and architectural space, even now – or perhaps especially now – still have some kind of potential capacity. I chose the theme because I believe it is still important for people to engage with each other physically, but I also want to put forward the idea that architecture itself is an important site for communication between people, and can reveal to people new modes for relating to each other.
What I first thought when I was asked to direct the Biennale is that of what I've visited so far, the art exhibitions generally have been more interesting than the architecture exhibitions. So I thought about why I found the architecture exhibitions so dull. First, art can be viewed properly, as a completed work, whereas in the case of architecture, it's not like we can exhibit actual buildings. Instead, architects exhibit works that they feel represent their own practices, such as models or plans. However, in a large-scale exhibition the participating architects rarely have the chance to determine their own displays. In this way, their works end up coming across as reference material, and the architectural concepts aren't properly communicated. So for this exhibition, although I can't actually commission buildings, I wanted to give each participant responsibility for conceiving and implementing each of their presentations. That doesn't mean that everything will be a special installation, but I hope that in thinking on their own about how to present their works, the participants can take materials that they use on a regular basis, including models and plans, and still produce an entirely new project.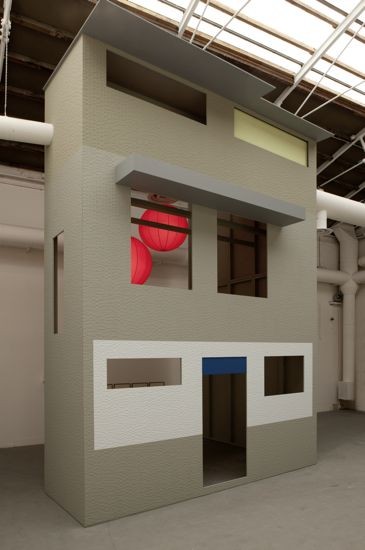 Thomas Demand & Caruso St John – Nagelhaus (2007-10), installation
view in the Palazzo delle Esposizioni, Venice. Photo Studio Demand,
© Caruso St John / Thomas Demand, 2008, VG Bild-Kunst, Bonn
/ APG-JAA, Tokyo.
ART iT: In that sense have you been somewhat removed from the exhibition design itself?
KS: I wouldn't put it that way. I have been involved in deciding which rooms in the exhibition venues the participants should use. Along with my curatorial advisors, the curator Yuko Hasegawa and my partner in the firm SANAA, Ryue Nishizawa, I have spent a lot of time discussing installation plans with each participant. And even though each room is ultimately each participant's work, as curators we have been active in providing feedback and opinions. I anticipate even more changes once we begin the actual installation, but even now we are still corresponding with participants about the precise details of their works.
In a sense it's possible to consider each room an individual "site," and in that way I think people visiting the exhibition will be able to physically experience the unique concerns of each participant, with one room perhaps displaying a more immaterial sensibility, and another a heavier sensibility, or one room generating a complex experience, and another generating a relatively straightforward experience. This will be particularly evident in an old building like the Arsenale, which has details like crumbling pillars or unexpected emergency exits that I plan to leave as they are for the exhibition. In fact, I asked the exhibition team to remove all the temporary walls that had been added over time and restore the building to a state as close as possible to its original condition, and also had the black fabric window coverings removed in order to fill the space with natural light.
ART iT: Did you have any specific architects or artists in mind before you decided upon the theme "People Meet in Architecture"?
KS: I never made a clear distinction between the process of choosing the theme and choosing the participants. Usually the architecture exhibition features around 80 to 100 participants, but this year with 47 individuals and groups there will be only around half that number, related partly to my decision to give participants their own rooms, rather than grouping several presentations together as has been done previously. Moreover, about half the participants will be participating in the Biennale for the first time, and I have focused specifically on a younger generation of architects who are now in their early- to mid-40s.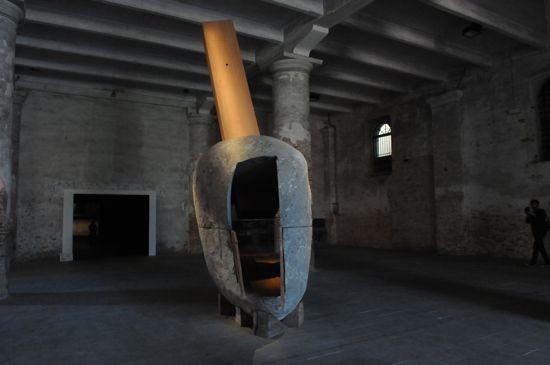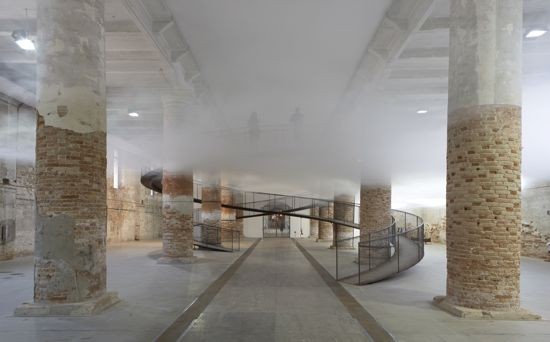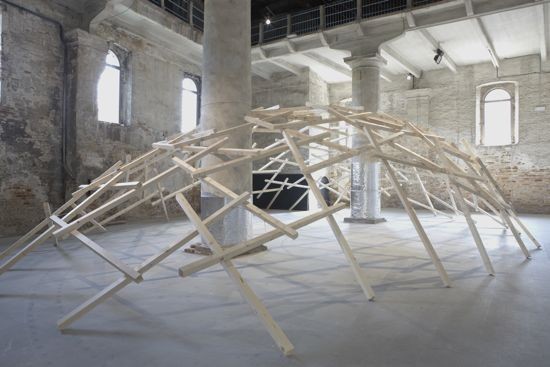 Top: Smiljan Radic + Marcela Correa – The Boy Hidden In A Fish (2010). Photo Giorgio Zucchiatti, courtesy la Biennale di Venezia. Middle: Transsolar + Tetsuo Kondo – Cloudscapes (2010). Photo Yasuhiro Takagi for ART iT. Bottom: Amateur Architecture Studio (Wang Shu, Vito Bertin, Lu Wenyu) – Decay of a Dome (2010). Photo Yasuhiro Takagi for ART iT.
ART iT: What are some of the works that you feel characterize the exhibition?
KS: For example, among works in the Arsenale will be a presentation by the Chilean architect Smiljan Radic responding to the devastating earthquake that occurred in Chile in February of this year. Radic had already put forth a proposal, but after the earthquake he changed his plans entirely. In collaboration with the sculptor Marcela Correa, he will be exhibiting a monolithic stone with a space carved out of it for one person to enter, as a reconsideration of the importance of individuated space.
Also, the climate engineer Matthias Schuler of Transsolar Klimaengineering will be making an actual cloud that will hover about three to four meters above the floor of his exhibition space, while the architect Tetsuo Kondo is contributing a ramp that will allow people to enter the cloud and stand above it, experiencing it in mid-air, as it were. Through the cloud, this work will achieve a kind of incredibly pliant, sensitive space. The cloud itself will react to changes in temperature, so as people pass through the space it will change from a thick white to something more dissipated. During testing of the cloud several people got together, held hands and moved in a circle, causing the cloud to drop into their midst in a vortex-like swirl of air. And if a group of children were to come running through, raising the temperature of the room, the cloud might disappear in a burst of condensation. I see this work as a reflection of the sensitivity of our environments and how intimately they are linked to human activities.
On the other hand, the Chinese architect Wang Shu has created an extremely primitive and yet modern dome. Because it is so simple, it is a structure that four or five people can make in a day without resorting to machines, and yet it can be an expansive space for people to congregate. And the filmmaker Wim Wenders is contributing a short 3D film that he shot at the Rolex Learning Center in Lausanne, which was designed by SANAA. He has drawn out the personality of the architecture – its sentience, even – in showing the uncanny ways in which the building interacts with the people who use it.
So in bringing together architects and artists from across the world and having them create a variety of different spaces, I hope that visitors can experience each space in their own way, and in a sense piece together their own exhibition.
ART iT: Would you say that your approach to curating the Biennale has developed in any way from your experience designing museums such as the Kanazawa 21st Century Museum of Contemporary Art, New York's New Museum or the forthcoming Louvre-Lens?
KS: Well, when we were designing Kanazawa one of the greatest concerns was that we had to allow for a variety of exhibition spaces. This was also a request of the museum's then-curator Yuko Hasegawa, but we decided that rather than dividing the space with partitions, we would create 18 distinct galleries for the building.
I have always been interested in how to define flexibility, which until now in museums has been provided by the archetypical movable partition. What I thought when we were working on Kanazawa was that there surely must be an alternative approach, and that were we to create different types of rooms in different configurations, then perhaps we could expand the potential for different kinds of exhibitions. Now that the museum has been completed and I have seen several exhibitions there, my greatest reward has been to understand how various artists use the facilities each in their own ways. For example, what I realize now is that depending on the artist or exhibition, the same room can feel expansive in one case, and confining the next. So even though the exhibition spaces have been designed for art, you could say that it is the art that creates the space.
Kanazawa is integrated into a more classical environment, and shows both contemporary art as well as things like traditional crafts, so we designed the exhibition spaces with a certain sense of propriety in mind. In contrast, the New Museum is known for focusing on the cutting-edge of contemporary art practice, as opposed to masterworks by great masters, and the spirit there is driven by a sense of youth and an appreciation of emerging ideas and talents. In some ways the atmosphere of the museum is close to the dynamism and vitality of the streets, reinforced by the site's location on the Bowery in downtown New York. So thinking about this, we wanted to give the building a kind of raw sensibility. We designed a long circulation path that was turned into an exhibition space as is. Using elevators and stairs, each visitor can freely move through a seamless space that also evokes the streets outside. We felt that what was interesting about the New Museum was that the kinds of works exhibited there seemed to spring from the streets, and were always displayed in unconventional ways, and we responded to that sensibility in our design.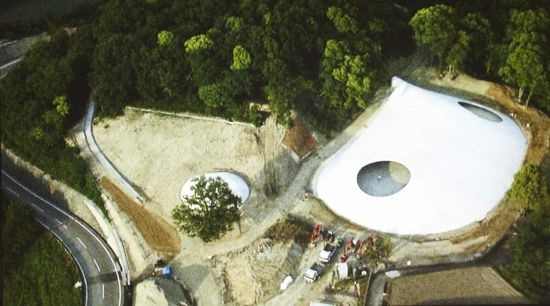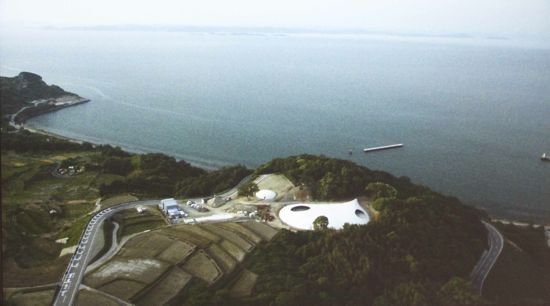 Both: Fiona Tan – Stills from Cloud Island I, Project for the Venice Architecture Biennale (2010), two-channel HD installation, color, stereo, filmed on location in Inujima and Teshima, Japan. Commissioned by Naoshima Fukutake Art Foundation. Courtesy the artist, Wako Works of Art, Tokyo, Frith Street Gallery, London and Office of Ryue Nishizawa.
ART iT: As you've gained experience designing museums, have there been any particular venues that informed your opinions about how to design exhibition space?
KS: During the research phase for each project we visit an incredible number of museums. What I find interesting is that there are so many kinds of museums around the world, each of them different. Personally I feel that the more kinds of museums there are the better, from exclusive, specialist museums to those that are integrated into the city, or those that make use of converted warehouses or castles. Amid this diversity, I see Kanazawa as a museum that represents a new kind of public space, located in the city center, which anyone can visit. That's the kind of space that interests me. This relates to what I stated earlier about architecture providing a place for communication and for people to meet each other. I often describe it as a "park-like building," but in any case I am talking about the kind of space where all kinds of people – whether alone or in groups, or casual or frequent visitors – can receive the sense that they are in some way connected to somebody. That is the kind of architecture I want to make.
ART iT: You mention that you want to remind people about the communicative potential of architecture. However, throughout its history architecture has often been a medium for communicating ideology. When you make reference in your curatorial statement to a contemporary "post-ideological society," does this necessarily mean that we should disregard the manifestation of ideology in our daily environments?
KS: My impression of the age of Modernism is that it was a time when one philosophy could change the whole world, but now we have a multiplicity of ideas that coexist together, and it is difficult for any one idea to predominate. Yet, I believe that this diversity provides us with all kinds of new potential. Through the Biennale, I have no intent to emphasize a particular viewpoint or set competing viewpoints against each other. Rather, I hope to create something that can reflect the diverse breadth of the current age. In so doing, I hope that visitors will come away with an opportunity to think on their own terms about the situation as it relates to architecture.
Beyond that, I personally am interested more in concerns of spatiality – not necessarily to create exceptional spaces, or impressive spaces, but rather how the dynamic relations between space and people or space and society interact and can create an even deeper kind of engagement. At an exhibition that expresses contemporary diversity in ways other than simply reflecting existing hierarchies, people can build their own relations to spaces, depending on the way that they experience them. In that sense, when we design our buildings we never have one circulation path, we try to provide options, just as we try to create different kinds of spaces. We try to create an architectural style, philosophy and designs that, when considered as a whole, cannot be easily summed up.
The 12th Venice Architecture Biennale, "People Meet in Architecture," continues at multiple venues through November 21.
Part II. Ryue Nishizawa: Societies, Landscapes, Building in Time
Part III. Junya Ishigami: The Carbon of Infinity