Date: June 28 (Friday), 2019
Time: 2:00 pm – 3:30 pm (door opens at 1:30 pm)
Venue: Cafe d'Art at Hara Museum ARC, Gunma (Capacity: 50)
Fee: free (reservation and museum admission required)
*Please note that the talk will be held in Japanese.
We are proud to present a talk event by Tadanori Yokoo. The renowned artist will speak about a variety of topics, including his relationship with the architect Arata Isozaki who was the designer of the buildings at Hara Museum ARC, his memories of the solo show he held at the Hara Museum and his recent projects and points of concern. As an artist involved in a wide range of creative activities with a long history as one of the principle movers of his era, this talk offers a rare chance to catch a glimpse into the world of Tadnori Yokoo through the words of the artist himself. Prior to or after the talk, participants are invited to partake of the five works by Yokoo currently on display in the current exhibition Y's from the Hara Museum Collection.
How to Reserve
*Reservation is now closed.
Please apply by email to: arc@haramuseum.or.jp
*Requests will be processed on a first come, first served basis until the seating capacity is reached.
*Questions directed at Mr. Yokoo will be accepted in advance. Please notify us of any questions you may have at the time of reservation. As many questions will then be presented to the artist during the talk as possible within the allotted time.


Tadanori Yokoo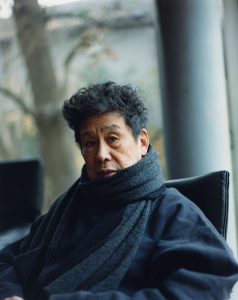 He was born in Hyogo, Japan in 1936. After holding a solo exhibition at MoMA, New York in 1972, he would later exhibit work at the Venice Biennale and other art festivals in São Paulo, Bangladesh and other countries. Other solo exhibitions have been held at museums throughout the world, including the Stedelijk Museum Amsterdam, the Fondation Cartier pour l'art contemporain (Paris), the State Museum of Oriental Art (Moscow), and the Hara Museum of Contemporary Art (Tokyo). The Yokoo Tadanori Museum of Contemporary Art was opened in Kobe in 2012 and the Teshima Yokoo House in Teshima, Kagawa Prefecture in 2013. He was the recipient of the Asahi Prize in 2011 and the 27th Praemium Imperiale Award in 2015. His works are in the collections of major museums in Japan and abroad.