March 9 (Saturday) – June 30 (Sunday), 2019
Galleries A, B and C (Contemporary Art)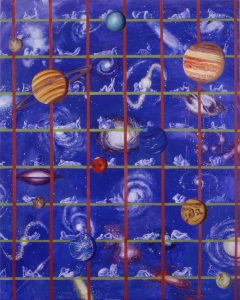 Featured Artists (approx. 30 works by 8 artists)
Miwa Yanagi, Yukinori Yanagi, Takeo Yamaguchi, Tadasu Yamamoto, Go Yanagi, Tadanori Yokoo, Katsuro Yoshida, Tomoko Yoneda
Long-term Exhibits
Yayoi Kusama, Tabaimo
Exhibition Details
Title: Y'S from the Hara Museum Collection
Dates: March 9 (Saturday) – June 30 (Sunday), 2019
Venue: Gallery A, B and C at Hara Museum ARC
2855-1 Kanai, Shibukawa-shi, Gunma 377-0027 Tel 0279-24-6585 Fax 0279-24-0449 
E-mail arc@haramuseum.or.jp https://www.haramuseum.or.jp (official website) https://twitter.com/HaraMuseumARC (Twitter)
Hours: 9:30 am – 4:30 pm (last entry at 4:00 pm)
Closed: Thursdays (except March 21 and May 2) *Subject to temporary closure in the event of severe weather.
Admission: General 1,100 yen, Students 700 yen (high school and university) or 500 yen (elementary and junior high), Free for Hara Museum members, 10% discount for a group of 20 or more, Combination ticket for Hara Museum ARC and Ikaho Green Bokujo (except during Golden Week): General 1,800 yen; Students 1,500 yen (high school and university) or 1,400 yen (junior high), 800 yen (elementary), half price for those over 70, discount for groups of 20 or more
Directions: By train: Take the Joetsu Shinkansen to Takasaki, change to the Joestu Line, and disembark at Shibukawa. From Shibukawa, ARC is 10 minutes away by taxi or 15 minutes by bus (take the Ikaho Onsen bus to ″Green Bokujo Mae″). By car: 8 kilometers (about 15 minutes) from the Kan-etsu Expressway Shibukawa Ikaho Interchange (in the direction of Ikaho Onsen).
Related Event
Meet the Artist: Tadanori Yokoo *The event will be given in by Japanese. Please check our website for details.
Upcoming Exhibition
Izumi Kato – LIKE A ROLLING SNOWBALL
Hara Museum ARC (Gunma): July 13, 2019 – January 13, 2020
Hara Museum (Tokyo): August 10, 2019 – January 13, 2020