Espace Louis Vuitton Tokyo is delighted to welcome an award-winning German artist, Thomas Bayrle for its seventh exhibition, "Monuments of Traffic". Known as a pioneer of pop and media art since the 1960s, Bayrle has created and curated a minimalistic yet humorous show.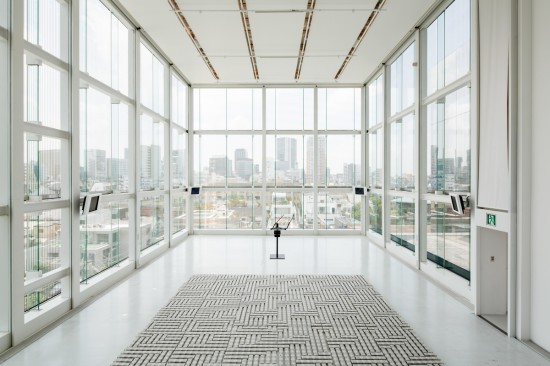 In the centre of the exhibition, there sits an animated sculpture, an original car window shield wiper with rhythmic moving arms standing on a steel column – turning the object into some kind of conductor conducting the entire exhibition.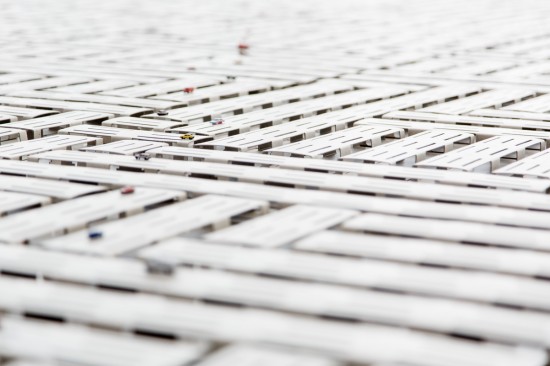 In front of the sculpture, there is an extract from the vast work of "Carmageddon", which has left an immense impact at "dOCUMENTA (13)" in 2012. At a closer look, this field seems to represent leftovers from a time when daily traffic jams covered the streets all over. Now the single street elements are empty and abandoned. Cars seem from "yesterday" and are gone.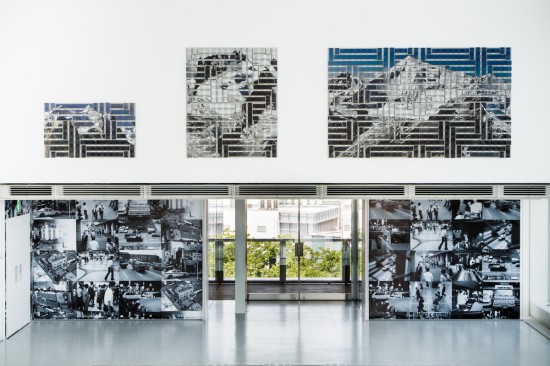 Similarly on the gridded cardboards, Bayrle shows three prints of mountain landscapes on the back wall. These objects present three Swiss Mountains which are affected more and more by a greatly increasing traffic.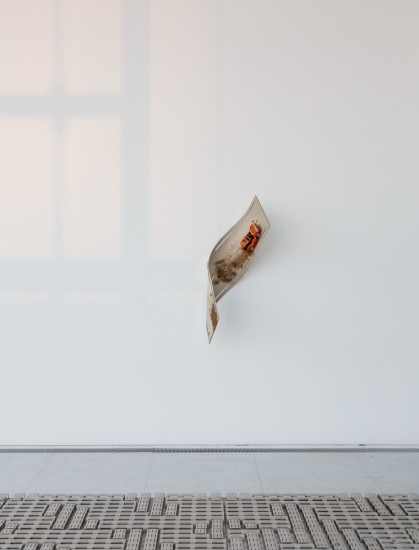 Another element – bending up the wall next to the three mountain objects – is part of a heavily cracked motorway with the relic of a distorted trashcar on it.
Thus, Bayrle makes the visitor discover different Monuments of Traffic while all over these single elements dapples a sound collage consisting of furniture music composed by Eric Satie in 1917 and the original sound of a windshield wiper.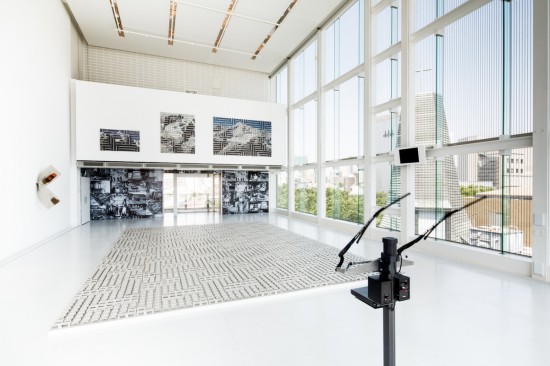 The sensible sound collage will run all day long, only interrupted at intervals by the screening of the film, Sunbeam 1994. It appears on four small monitors positioned in the different corners of the exhibition space. In creating these dialogs of patterns, movement, sound and rhythm, Bayrle once again creates a space where the meeting of machine and nature represents the key to his work.
One extra aspect of this exhibition is the collection of photographs that Bayrle took during his travel to Tokyo back in the late 1970s. He says "it is intersting that Japan is a country handling massesm but being individual to a high extent at the same time. One is not excluding the other, the high individuality and big patterns can go together." He says this has had great influence on his works.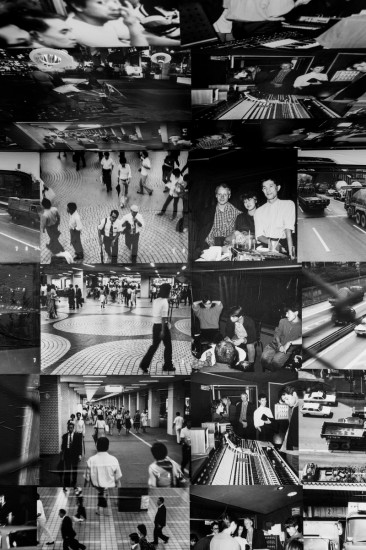 Please experience the world of Thomas Baylre uniquely crafted in the space of Espace Louis Vuitton Tokyo.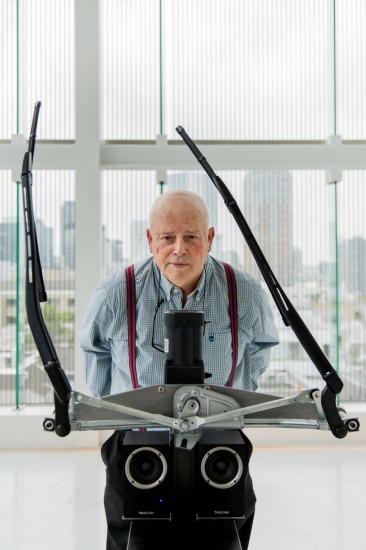 About Thomas Bayrle:
Thomas Bayrle, born in 1937 in Berlin, was first trained as a weaver which fundamentally influenced his artistic reflection on patterns, surfaces and grids. For over 30 years, he taught at Städelschule, Frankfurt where he influenced three generations of young artists. Since the 1960s he has created a substantial body of work, including objects, graphics, drawings, collages, films and sound installations. In 2013, WIELS Contemporary Art Centre, Brussels held a large retrospective of his works which will also travel to the Museo d'arte contemporanea Donna Regina, Naples.
All photos:
©Louis Vuitton / Jérémie Souteyrat
Courtesy of Espace Louis Vuitton Tokyo