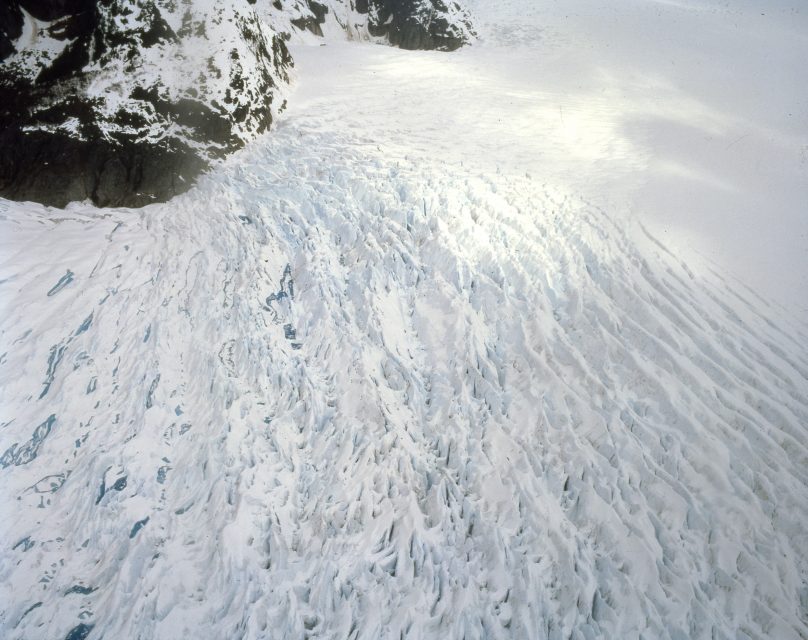 Doug Aitken's body of work ranges from photography, sculpture, and architectural interventions, to films, sound, single and multi-channel video works, and installations. His art, paradoxically abstract, is centred on human figures and landscape, attaining near-physical sensory qualities that exceed the boundaries of simple visual perception. 
An immersive projection, New Ocean: thaw offers a new look at the poetic vastness of Alaska, nearing the romantic sentiment of the immensity of nature as represented in the 19th-century panoramas, but seen in the current circumstances of climate change, catastrophes and the melting of the glaciers. This spectacular piece, which belongs to the Collection, has been specifically re-designed for Espace Louis Vuitton Tokyo by the artist, and is presented within the framework of the "Hors-les-murs" programme of the Fondation Louis Vuitton. 
The Fondation Louis Vuitton serves the public interest and is exclusively dedicated to contemporary art and artists, as well as 20th century works to which their inspirations can be traced. The Collection and the exhibitions it organises seek to engage a broad public.
The magnificent building created by the Canadian-American architect Frank Gehry, and already recognized as an emblematic example of the 21st century architecture, constitutes the Fondation's seminal artistic statement. Since its opening in October 2014, the Fondation has welcomed more than six million visitors from France and around the world. 
The Fondation Louis Vuitton commits to engage in international initiatives, both at the Fondation and in partnership with public and private institutions, including other foundations and museums such as the Pushkin Museum in Moscow and the Hermitage Museum in Saint-Petersburg (Icons of Modern Art: The Shchukin Collection), the MoMA in New York (Being Modern: MoMA in Paris), and the Courtauld Gallery in London (The Courtauld Collection. A Vision for Impressionism) among others. The artistic direction also developed a specific "Hors-les-murs" programme taking place within the Espaces Louis Vuitton in Beijing, Munich, Venice and Tokyo, which are exclusively devoted to exhibitions of works from the Collection. These exhibitions are open to the public free of charge and promoted through specific cultural communication.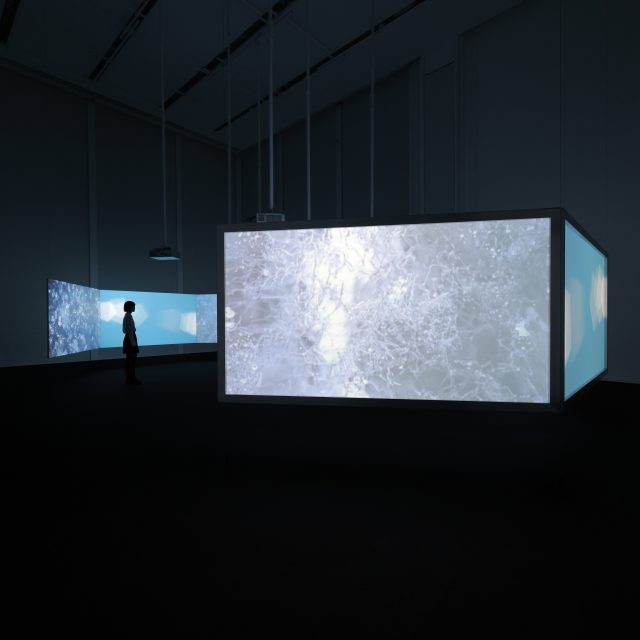 Doug Aitken《New Ocean: thaw》
November 13th, 2020 – February 7th, 2021




Opening Hours:12:00-20:00 




Admission free 




*Closed on Louis Vuitton Omotesando Store holidays. 





Espace Louis Vuitton Tokyo 




Louis Vuitton Omotesando Bldg. 7F 5-7-5 Jingumae, Shibuya-ku, Tokyo 150-0001 
https://www.espacelouisvuittontokyo.com/





For inquires: 


Tel. 0120-00-1854 / E-mail: contact_jp@louisvuitton.com 



#EspaceLV 




#CollectionFLV 




#fondationlouisvuitton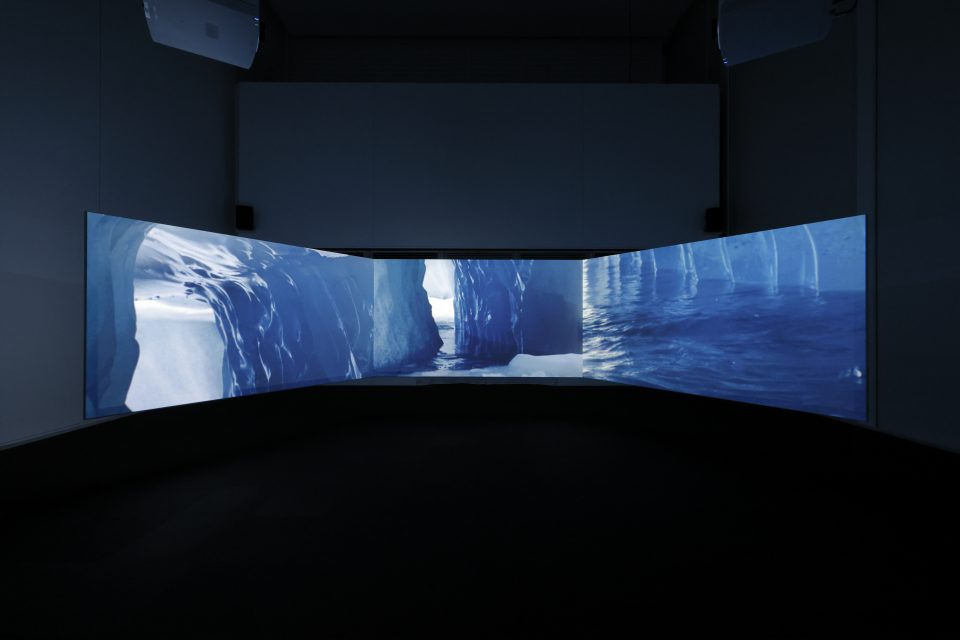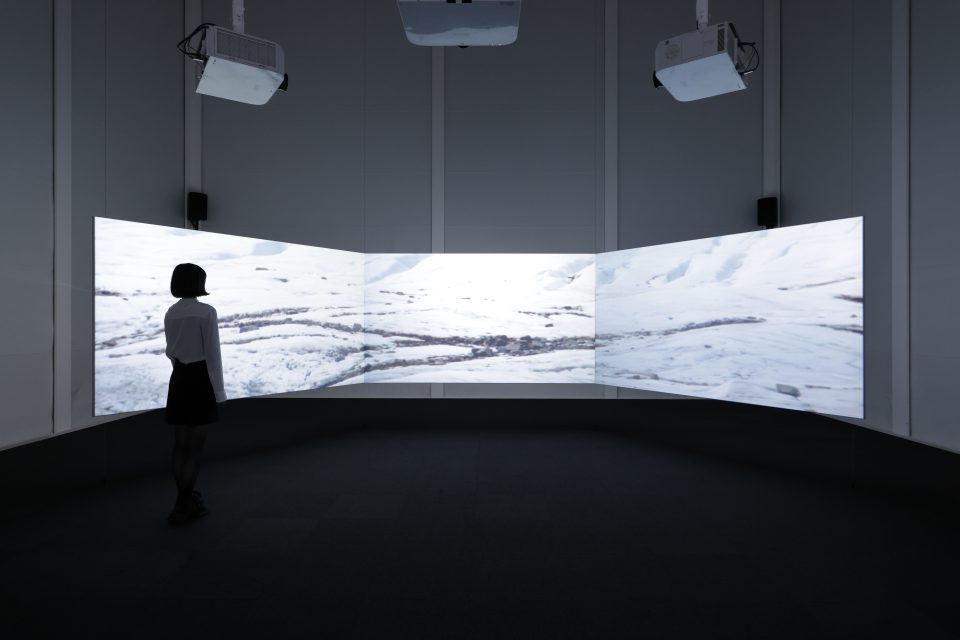 New Ocean: thaw

, 2001

 




Exhibition view at Espace Louis Vuitton Tokyo, 2020 Video installation with three channels of video (color, sound), six projections, screens 

4min.10 Courtesy of the artist and the Fondation Louis VuittonPhoto credits: © Keizo Kioku /Louis Vuitton