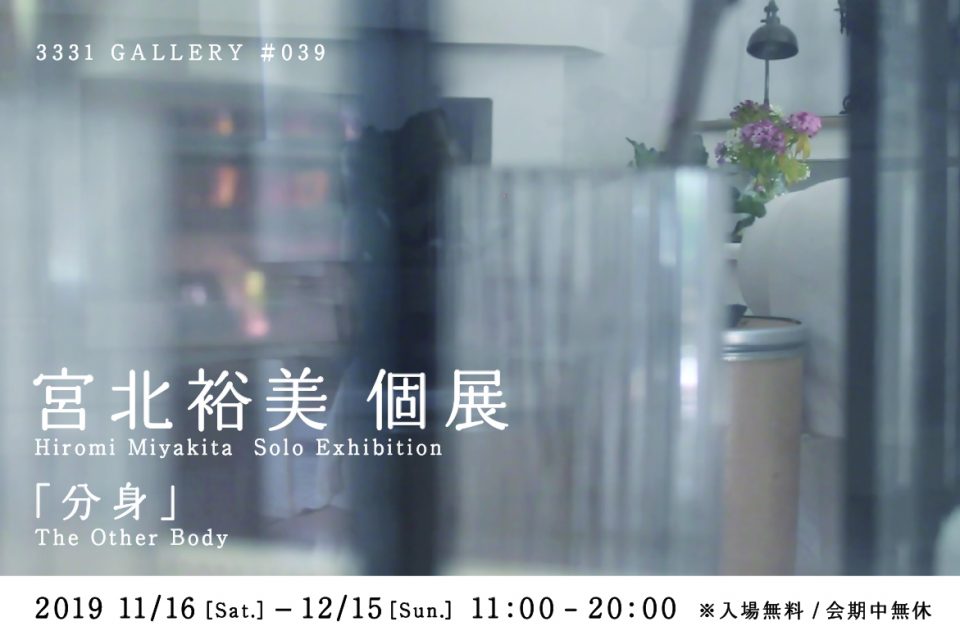 3331 Arts Chiyoda is pleased to present the solo exhibition "The Other Body" by Hiromi Miyakita, one of the recommended artists nominated from 3331 ART FAIR 2019.
Hiromi Miyakita, a dancer and artist, carefully scoops up the physicality and uniqueness held in all things that surround us; the sounds, light, scents, rhythm, traces, and presence of people, objects, and places. Her work seems to make us conscious about existence, revealing to us invisible landscapes. Recently, shifting her expression between video, drawing, and installation, Miyakita has widened the reaches of her practice as if unfolding her graceful arms into a big arc. Comprising of works such as "improvisational dance" made with space and time, we are delighted to share with you this exhibition that will awaken hidden physicality from the corners of everyday life.
>More information
https://www.3331.jp/schedule/en/004938.html
Period:November 16 (Sat.), 2019 – December 15 (Sun.), 2019
Hours:11:00-20:00
Admission:Free
会場:3331 Arts Chiyoda 1F 3331 Gallery
————————————————————————————-
Events (no reservation required/free to join)
————————————————————————————-
Opening Performance & Opening Party
Date: November 16 (Sat.) 6pm – 8pm
Performance Guest: Akio Suzuki, sound artist
Miyakita will present a performance connected to the artwork titled "Stillness Dance". The objects used in the performance will be exhibited in the gallery during the exhibition.
Closing Talk *held in Japanese Only
Date: December 13 (Fri) 7pm – 8pm
Guest: Chiaki Soma, Representative Director of Arts Commons Tokyo/art producer
This closing talk welcomes Chiaki Soma, one of the most influential art producer in Japan today, as a guest. Reflecting upon the exhibition "The Other Body" with Miyakita, they will talk about the now and future of physical expression that crosses various fields of expression such as dance, performing arts, art, film, and performance art.
————————————————————————————-